Model Discusses FTD Advocacy in "Sports Illustrated" Article
Model and FTD caregiver Nicole Petrie discussed why she's spreading FTD awareness in a recent Sports Illustrated article.
"I have dreamed of shooting for [Sports Illustrated] since I started modeling, but the timing has never seemed more perfect to submit before than it did this year…after over one million people started following me and my mom's journey on TikTok during the pandemic, I feel more supported, motivated and inspired than ever," Petrie told Sports Illustrated. "The stories I've heard from other caregivers and families have really opened my eyes to how uncommon it is for FTD to be talked about even though it is the most common form of dementia in people under 60 years old."
Petrie is one of the 13 finalists vying for a chance to be chosen as the "Rookie of the Year" for Sports Illustrated's 2023 Swimsuit Issue. With her finalist spot, the 27-year-old aims to increase awareness about FTD in honor of her mother, who is living with an FTD diagnosis at age 57.
"My goal…is to spread awareness by educating as many people as possible about this terrible disease and to be a voice for anyone navigating a diagnosis like this, to show them they are not alone, and there is still so much joy to be had," Petrie shared.
Since 2020, Petrie has shared her mother's FTD journey on her social media platforms and has been dedicated to working towards a future free of FTD by raising funds in support of AFTD's mission. On Mother's Day, Petrie shared a video on her Instagram celebrating her mother and spoke to why she's "being a voice for other families" along the FTD journey.
"I would do anything for my mom, whether that's being an advocate for FTD every day for the rest of my life, living in a way that I know would make her proud, following the dreams that she made me promise I would never give up on, doing things that scare me, and living my life to the fullest for her," Petrie wrote in the Instagram caption. "We can still have beautiful, joyful, and exciting lives even when we are grieving a loss that never stops."
Read the Sports Illustrated Swimsuit article here.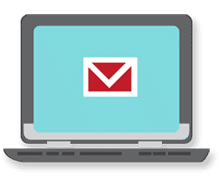 Sign up now and stay on top of the latest with our newsletter, event alerts, and more…