Legal and Financial Planning: What's Different About FTD?
Partners in FTD Care, Fall 2022
Download the full issue (pdf)
Due to FTD's typically younger age of onset, employment, health insurance, finances, and saving for retirement can all be impacted at a critical wage-earning period in one's life. Legal and financial matters should be considered and addressed as soon as possible following an FTD diagnosis.
FTD is currently a terminal disease, with no cure or disease-altering treatment. Providers should encourage families to pursue legal consultation and complete legal documents as early as possible to maximize the ability of the person diagnosed to participate in both short-term and long-term decision making. Far too often families are told "to get their legal and financial matters in order," as if death is imminent. But as the FTD diagnostic process improves, with earlier diagnoses being made, people with FTD are increasingly able to participate in planning, and find it empowering. As the disease progresses, the person diagnosed will be less able to articulate their choices and preferences, so it is critical to get their input early on to ensure that their wishes are acknowledged.
Legal and financial planning is complicated, with rules and regulations differing by state. This article provides a broad overview of the unique legal and financial challenges that families with FTD can face. Most clinicians and healthcare providers already know of the important documents – durable power of attorney for finances and for health care, wills and living wills, trusts, etc. – that ensure one's medical and financial wishes are followed if one cannot speak for themselves. Such documentation is especially important for families living with FTD. Visit the Legal and Financial Planning section of AFTD's website for additional information.
Finding an Elder Law or Disability Attorney
With FTD, the combination of impaired judgment, increased impulsivity, and decreased self-awareness can leave both the person diagnosed and their primary caregivers legally and financially vulnerable. An elder law or disability attorney is the best person to advise families on the protection of finances and consideration of health and long-term care expenses, as well as wills, powers of attorney, and/or guardianship. The National Elder Law Foundation can help families locate an elder law attorney, while special needs or disability attorneys can be found through the Special Needs Alliance.
Families can also use AFTD resources such as our "Provider Letter" to help a legal advisor to better understand FTD and their family's challenges and needs.
Medical Leave of Absence from Employment
The initial presenting symptoms in FTD – affecting behavior, executive function, language, and/or movement – vary by individual, but FTD inevitably brings change and decline in cognitive functioning. As the disease progresses, the person affected may experience increasing difficulty in planning or organizing activities, behave inappropriately in social or work settings, or have trouble communicating with or relating to others.
Changes in job performance or interpersonal issues at work often appear before a diagnosis is made. Symptoms that families notice at home will likely also be observed by colleagues or customers at work.
If the person with FTD symptoms or a diagnosis is still employed, families should consider whether requesting a medical leave of absence from employment is in their best interest. The Family and Medical Leave Act (FMLA) allows people to take up to 12 weeks of unpaid leave annually for family and medical reasons with continuation of group health insurance coverage. This may prevent an employer from terminating someone while they are in the process of getting a diagnosis or for taking the time needed to follow up on additional tests or medically necessary activities following a diagnosis.
Disability and Reasonable Accommodation on the Job
Due to greater general awareness of FTD, many people are being diagnosed earlier in the disease process, when there may be more options to continue to work. An individual's decision to stay at or leave their job should factor in their current abilities, an understanding of the disease, and the level of risk inherent in the person's position or responsibilities. Disclosing one's diagnosis is a personal decision; however, doing so could reduce the risk of the person being terminated. Additionally, being able to continue working can help one maintain a routine, mental stimulation, and access to benefits such as health insurance.
If a family decides to disclose an FTD diagnosis to the employer of the person affected, they can state that the person has a neurological condition and request reasonable accommodations through a formal written request with the help of a provider. The websites of the Americans with Disabilities Act and the Job Accommodation Network have samples and guidance for this request. Accommodations may include increased supervision, increased reminders, or additional time off for appointments.
See also: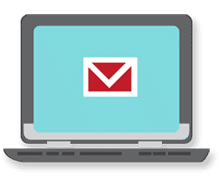 Sign up now and stay on top of the latest with our newsletter, event alerts, and more…