Journalist Explores Impact of Death and Loss in FTD During COVID-19
In a personal account of her own family's journey with progressive supranuclear palsy (PSP), Post-Star reporter Kathleen Moore explores the challenges of navigating death and loss during COVID-19.
The three-part series shares the challenges faced by Moore and her family as they tried to navigate the death of their Aunt Mary (pictured above), who had PSP and was living in a nursing home, in the midst of the pandemic. Moore chronicles her aunt's diagnosis and decline, drawing attention to the COVID-related roadblocks that largely prevented her family from visiting Mary in her final days. While restrictions set in place by care facilities are intended to curb the spread of the virus, Moore speaks to the impact of the limited visitations on both her and her loved ones.
The account highlights the difficulties faced by those navigating FTD and facility care during this time, as like Moore, many families have been unable to visit with their loved ones in person due to safety concerns. The latest issue of AFTD's Partners in FTD Care newsletter addresses the challenges of facility care during this time, including concerns surrounding visitations and communication, and how families can work together with staff to maximize care during this time. AFTD also spoke to families about the ways in which they are adapting to suspended facility visits for the most recent edition of its Help & Hope newsletter.
You can read parts one, two and three of Moore's blog on the Post-Star website.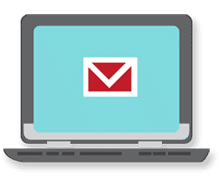 Sign up now and stay on top of the latest with our newsletter, event alerts, and more…