Join Food for Thought 2021!
Food for Thought, AFTD's flagship grassroots fundraising and awareness campaign, is back for its ninth year to help raise critical funds in support of AFTD's mission.
Held September 26–through October 10, Food for Thought encourages people across the country and the world affected by FTD to "Take Time with Friends and Family. Take Action." AFTD aims to have at least one Food for Thought event in each U.S. state in 2021!
This year, as pandemic restrictions ease in many parts of the U.S., it will be possible for some of our volunteers to return to hosting in-person Food for Thought events. For a variety of reasons — including personal, family, and attendee safety — some AFTD volunteers may still wish to host virtual events. The Food for Thought toolkit offers guidance and examples of both in-person and virtual events that you can host for your campaign. Whether it's hosting a dinner in your home and sharing AFTD Educational Webinars with family and friends or recording yourself cooking your favorite recipe while sharing FTD education, you can decide on an event that best suits your interests!
Once you've selected a date and determined an event format, a volunteer liaison will forward you a Food for Thought Event Details Form to let AFTD know how many AFTD materials to send (quantities may be limited) and help us to track events across the country. The form also lets AFTD know if your event is virtual, open to the public, or private. If your event is public, AFTD will promote the details of you event on our website and social media.
For more information on how you can participate in the 2021 Food for Thought campaign, visit the campaign homepage here. Download the Host Toolkit for guidance on how you can be a successful Food for Thought host.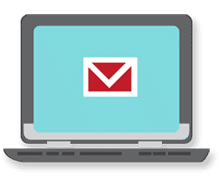 Sign up now and stay on top of the latest with our newsletter, event alerts, and more…