In Case You Missed It: "60 Minutes" Segment on FTD Now Available on YouTube
A 60 Minutes segment on FTD that originally aired in May 2019 is now available on the show's YouTube channel.
Reporter Bill Whitaker's story, "The Cruelest Disease You've Never Heard Of…", chronicles the lives of persons diagnosed with FTD and their loved ones. AFTD worked with the show's producers to provide background information on FTD.
Several members of our community shared their stories, including Amy Johnson and her husband, Mark Johnson, who was diagnosed with behavioral variant FTD in 2018. Mark Johnson died March 22 due to FTD-related complications, which Amy wrote about in a post on her blog.
An additional "60 Minutes Overtime" segment features behind-the-scenes information on how Whitaker and producer Rome Hartman reported and put together the story.
Watch the full 60 Minutes segment here.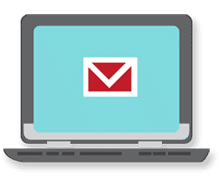 Sign up now and stay on top of the latest with our newsletter, event alerts, and more…