Improved Air Quality Could Decrease Dementia Risk, Studies Suggest
Data from several studies reported at the Alzheimer's Association International Conference 2021 determined that improving air quality and reducing pollution may reduce overall dementia risk.
The data presented at the conference, which was held July 26 through July 30, explored how air pollutants might heighten one's risk of developing dementia. Studies have shown that reducing pollution, especially fine particulates in the air and pollutants from the burning of fuel, may slow the kinds of cognitive decline associated with various dementia types.
"We've known for some time that air pollution is bad for our brains and overall health, including a connection to amyloid buildup in the brain," Claire Sexton, Director of Scientific Programs and Outreach at the Alzheimer's Association, said in a press release.
"What's exciting is we're now seeing data showing that improving air quality may actually reduce the risk of dementia. These data demonstrate the importance of policies and action by federal and local governments, and businesses, that address reducing air pollutants," Sexton added.
Read the full Alzheimer's Association press release here.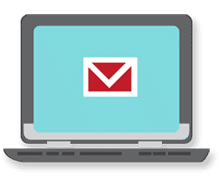 Sign up now and stay on top of the latest with our newsletter, event alerts, and more…