How to Support AFTD's Mission through Your Workplace 
AFTD's volunteers and donors are essential to advancing our mission. Each contribution of time and funds provides help and brings hope to all affected by FTD, and we are grateful to count you as a partner in this work.  
There are many ways that you can support AFTD through your workplace, as well as through national and local employee giving campaigns, providing more opportunities to support our mission and the community we serve. 
Combined Federal Campaign: All U.S. federal employees, including civilian, postal, and military members, can pledge donations to charities of their choice through the Combined Federal Campaign. In 2020, donations through the CFC raised more than $83 million dollars in support of charities worldwide. For the third year as a registered charity, AFTD will participate in the 2022 campaign now through January 15, 2023. If you are a federal employee and would like to support AFTD's mission, you can make a pledge using our CFC number: 20444. 
New York State Employee Federated Appeal (NYSEFA): AFTD is now one of more than 1,600 charities participating in the New York State Employee Federated Appeal (SEFA) program, which helps New York state employees donate to causes that address the needs of their neighbors and communities. The 2022 campaign starts on September 1 and runs through December 31. If you are a New York state employee and would like to support AFTD's mission, please visit sefanys.org to learn more about making a contribution through the campaign. Our organization code is 999-02559.   
United Way: If your employer participates in a United Way campaign, you can designate a gift to AFTD through their Donor Choice Program by filling out a pledge or contribution form with your human resources department.  
Below is a selection of the United Way campaigns through which you can support AFTD's mission: 
Bergen County: 614360

 

Central Maryland: 10336098

 

Greater Philadelphia and Southern New Jersey: 11757101

 

Larimer County (Colorado): 639195

 

Southwestern Pennsylvania: 12550133

 
If you don't see your local United Way listed, contact development@theaftd.org and we can assist you. 
Matching Gifts
Did you know you can double your impact to drive AFTD's work? Many companies match their employees' charitable contributions. There are nearly 26 million people working for Fortune 500 companies with matching gift programs, but at least $4 billion remains undesignated every year!  
A matching gift from your employer is the easiest way to double your impact for all who face FTD. After making a donation to AFTD, check with your company's human resources department, or use this matching gift search tool to find U.S.-based companies with matching gift programs. Some companies also match donations made by spouses of employees, as well as gifts made by those who have recently retired.  
If you have a question about workplace giving or matching gifts, please contact us at (484) 584-0016 or matching@theaftd.org.  
Every dollar advances AFTD's mission, driving FTD research, providing education and support, raising awareness, and advocating for all affected by this disease. Thank you for your commitment as we work to bring forward a world with compassionate care, effective support, and a future free of FTD.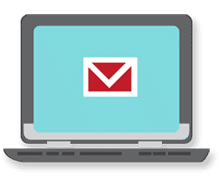 Sign up now and stay on top of the latest with our newsletter, event alerts, and more…