Helping Others Find Hope for the FTD Journey
Robert "Bob" Tarpley, who is 55 years old and living with behavioral variant FTD, was working as a lead electrical engineer at a large-scale manufacturing company when he started forgetting crucial details and making decisions that affected his personal safety.
It took nearly six years of appointments before Bob and his wife Linda found a reason for his progressively worsening condition. "For so long I did not understand what was going on. I was taking everything personally – my anger, hurt, and frustration were affecting me physically and having a profound impact on my family," said Linda.
Though Bob was initially diagnosed with cognitive impairment and dementia, a neurologist near their hometown in South Carolina diagnosed him with FTD and recommended AFTD as a resource.
"AFTD has truly helped us," she said. "I've watched every AFTD Educational Webinar available and read all of the literature – if it weren't for the information and resources, I'd be lost."
Today, Linda cares for Bob and their two teenage daughters while continuing to run her chiropractic clinic. While there are still challenges to managing Bob's care, Linda says she tries to approach it with love and patience, making the most of their family's time together.
She has been inspired to share their experience to help raise awareness and support others who are on this journey.
"The people I've met through AFTD have shown compassion and understanding in ways others cannot. Now, I want to help educate others about FTD and share the resources I found useful."
Will you join Linda and take action to provide help and bring hope to all who are affected by FTD?
A donation of $50 today can provide five families with vital information to help them navigate an FTD diagnosis. With a gift of any amount, you can help provide resources and support to all who face FTD, and advance research that can bring forward accurate diagnosis, treatments, and one day, a cure.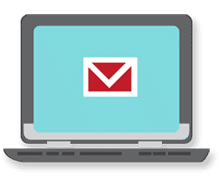 Sign up now and stay on top of the latest with our newsletter, event alerts, and more…