Help & Support #89: Community Resources for Individuals and Families Affected by FTD
Living with a diagnosis of FTD presents a multitude of challenges, even before the added stressors of inflation, rising gas costs, the ongoing pandemic, and the ever-changing social and political landscape. AFTD recognizes the added burden being shouldered by FTD families and is here to offer support and guidance, and to ensure that you are aware of community resources that are available to you. In addition to AFTD's Comstock Grant program and our national network of support groups, families can find meaningful and valuable support locally by utilizing the following resources. It is our sincere hope that by accessing these resources, individuals and families in our community may find their stress decreased and their burden lightened.
If you are unsure whether you are eligible for additional benefits, we encourage you to use the National Council on Aging's benefits check-up tool. This tool will assist you in discovering benefits and resources based on your location and specific needs. In addition, your local Area Agency on Aging is one of the best places to find information about income-based assistance programs, support options, and care and respite services in your area. The Family Caregiver Alliance is another organization that offers an extensive catalog of family caregiver resources, including a state-by-state listing of publicly funded caregiver support programs.
The Alzheimer's Association is another resource that those affected by FTD can benefit from, and your local chapter can be found here. In addition, programs and grants for families facing Alzheimer's and related dementias, including FTD, are available through the non-profit organization HFC (formerly, Hilarity for Charity.)
Because FTD is considered a rare form of dementia, families are eligible to participate in programs for those impacted by a rare disease. Every Life Foundation has created a list of financial support options for those living with a rare disease, and NORD (the National Organization for Rare Disorders) also provides assistance programs that may beneficial.
AARP also maintains a catalog of local caregiver resources, and recently developed a financial workbook for family caregivers that is a practical tool for organizing and managing the various financial planning aspects of caregiving.
You are not alone. AFTD's HelpLine is staffed by trained social workers and nurses who understand FTD and the needs of those living with the disease, and who will respond with understanding and the most up-to-date information available. Staff are on hand to speak with you individually, lend a listening ear, and suggest resources based on your specific situation. We invite you to reach out by telephone (866-507-7222) or email (info@theaftd.org).
Click here to access the full issue of Help & Hope #89.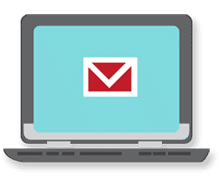 Sign up now and stay on top of the latest with our newsletter, event alerts, and more…