Gut-Brain Connection Could Influence Outcomes of C9 Genetic Mutation
Scientists at Harvard University have discovered a new gut-brain connection that could help to explain why some individuals with the C9orf72 mutation develop ALS, FTD, or no symptoms at all.
Published in the journal Nature, the study found that in mice bred with a C9orf72 genetic mutation, which is the most common genetic cause of both FTD and ALS, changing the gut microbiome using antibiotics or fecal transplants could prevent or improve disease symptoms.
The findings point to a potential explanation for why only some individuals carrying the mutation develop ALS symptoms, while also providing a start point to explore therapeutic approach based on the gut-brain connection.
There has been increasing recognition of a continuum between ALS and FTD, which are now understood to overlap in genetic causes and biological mechanisms. Earlier this year, AFTD announced a groundbreaking strategic partnership with Target ALS to spur the discovery of biomarkers and viable treatments for the two diseases by awarding $5 million in grants to six research teams.
To read more about the Nature study, click here.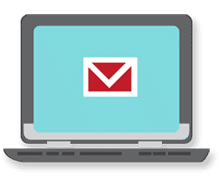 Sign up now and stay on top of the latest with our newsletter, event alerts, and more…