AFTD Board of Directors Set Goals for 2009

Since its founding in 2002, The Association for Frontotemporal Dementias has made tremendous strides toward "opening the gateway to help and a cure" for patients and families confronting frontotemporal dementias. During the past year we achieved several new milestones, including: funding of the second year of FTD Drug Discovery research; establishment of a grassroots advocacy network; inclusion of FTD in the new Compassionate Allowances program of the Social Security Administration; sponsorship of the 6th International FTD Conference in Rotterdam; and hiring of a Program Director to develop new initiatives in healthcare professional education, caregiver support and respite.
AFTD is eager to build upon this progress. To this end, the Board of Directors has set the following strategic initiatives for 2009, each organized under one of AFTD's Mission Goals.
I. Promote and fund research into finding the cause, therapies and cures for FTD.
Award the Laden Research Fellowship, a two-year award to a promising young researcher interested in FTD.
Fund the third year of the AFTD/ Alzheimer Drug Discovery Foundation (ADDF) initiative to support research into potential treatments for FTD.
Award the Morgan Family AFTD/ADDF Award for TDP-43 Research. TDP-43 is the protein that is changed in ALS and some FTDs.
Disseminate the results of the FTD Research Landscape Analysis. This document, a joint project between AFTD and ADDF, will provide a comprehensive view of all of the research being conducted on FTD. We plan to use this analysis as a guide to identify "gaps" in the work being done and thus help us determine the areas in which we can apply our resources to greatest effect in the coming years.
Gather and conduct analysis of data related to a study of caregiver attitudes toward brain donation. The study is funded by a grant from the National Institutes of Health (NIH) to AFTD and our research partner, Indiana University, and is the first NIH grant ever awarded to AFTD.
II. Provide information, education, support and advocacy to persons diagnosed with FTD, their families and caregivers.
Maintain all current support services, including a tri-annual newsletter, telephone helpline and responses to online information requests.
Continue to support a growing network of FTD caregiver support groups and assist new groups starting across the country.
Continue to provide two existing telephone support groups. Add a new telephone group for parents coping with FTD who have young children at home.
Establish Caregiver Respite Grants program to help caregivers access needed respite services.
Expand the accessibility and effectiveness of AFTD's internet presence with the roll-out of a revamped and expanded website and increased cross-linkage to valuable caregiver resources.
III. Educate physicians and allied health professionals about FTD and how to improve diagnosis and patient care.
Expand the Healthcare Professional section of the AFTD website to include information for physicians on diagnosis and treatment of FTD.
Plan for the development of an educational module on FTD for dissemination to nursing, assisted living and other residential care settings.
Have speaker on roster at one national neurology and/or nursing conference.
IV. Create public awareness of FTD.
Plan for implementation of a national awareness campaign in 2010 to raise public awareness of FTD.
Continue to expand Tell 10 People campaign of local grassroots awareness and fundraising events.
V. Advocate with public officials and promote public and private programs that provide appropriate, affordable and high-quality long term health care and social services.
Expand the new grassroots advocacy network with regional representatives and more actively-engaged volunteers.
Continue advocacy with NIH for increased federal funding for FTD
Assist interested FTD families to participate in advocacy efforts of the Coalition to End the Two-Year Wait for Medicare. Compile family stories, submit to Coalition and communicate progress of legislation with constituents.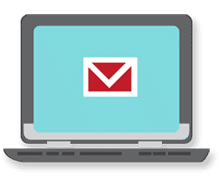 Sign up now and stay on top of the latest with our newsletter, event alerts, and more…