Giving Back on the FTD Journey
"I think my mom did a lot of the early part of this journey on her own until we fully realized what was happening. We knew we had to help her."
— Laurlee Morrison, former care partner, pictured above left
Laurlee Morrison remembers her mom, Earlene Leavitt (pictured above right), who was diagnosed with FTD in 2008 and passed away in 2016, as strong, resilient and determined. After losing her husband at a young age, Earlene raised their six children to adulthood and continued to work and live independently until she started to lose the ability to safely care for herself.
"We were so concerned to tell her she was going to have to move in with one of us – we had never told her what to do!" Laurlee says. "But when I asked her to come stay with me, she seemed almost relieved."
Upon Earlene's diagnosis, Laurlee found information through AFTD, joined a support group and gained a better understanding of the disease. Community support and access to vital resources gave her the confidence she needed to care for her mom with love and compassion.
Every day, AFTD works to help families like Earlene's, by providing access to support groups, educational materials, our HelpLine, and Respite and Quality of Life grants. And every day, we work to build a future free of FTD by investing in innovative research. Donor support makes our work possible.
"Supporting AFTD is really important to me because of all of the support I received and all that we are continuing to learn about this disease, making it better for the next person," Laurlee says. "The hardest journey of my life was to get my mom to the end of hers. I see my experience with AFTD as a gift I can share with others, and that is a silver lining of this journey."
Laurlee and thousands more have found the support and resources they needed thanks to contributions from our generous donors. We hope that you'll choose to support AFTD's work with a tax-deductible donation – helping our organization improve the quality of life of people affected by FTD and drive research to a cure.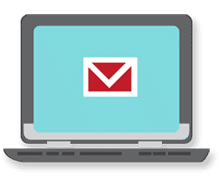 Sign up now and stay on top of the latest with our newsletter, event alerts, and more…