Giving a Hand to Our Helping Hands!
AFTD Volunteers: Kati Woodford and Marlene McKian
AFTD offers a young-adult Facebook group for people in their 20s and 30s who have a family member or loved one with FTD. This group is "secret," meaning it cannot be found through a Facebook search, and is administered by a volunteer who is also a young adult with FTD in their life.
Over three years ago, Kati Woodford (NC) agreed to take on the volunteer administrator role for the group. AFTD is forever grateful for her service! We asked Kati about her experience.
Why volunteer in this role?
While I was a full-time student in a masters program, interning and working part-time, AFTD provided me the opportunity to accept a flexible volunteer role that I could complete remotely, while still connecting with a cause close to my heart. I feel honored that AFTD recognized my desire to help while still respecting the other commitments I had in my life. I have immense pride in my experience as an administrator, mostly due to the gratitude I received from my family.
What have you learned from this volunteer position?
I learned the importance of support and having a community to connect with when you are experiencing challenging situations in life. Young adults, particularly, have dwindling access to natural sources of support. I found it extremely empowering to use social media to unite people with a common experience to support one another through the difficulties of FTD.
Kati has now turned the reins over to a new volunteer administrator, Marlene McKian (MI), who is picking up where Kati left off. Marlene (pictured above) raised her hand to administer the young-adult Facebook group because she wanted to give back and help connect others who, like her, have FTD in their lives. Both her mom and uncle had bvFTD.
Marlene wants to help make the journey less isolating for those going through it now. AFTD welcomes Marlene!
AFTD Online Community Coordinator Lauren Gauthier shared, "Our Facebook-based support groups are an integral aspect of the support system that we offer to our community. Because of the unique challenges faced by young adults with an FTD diagnosis in their family, having a safe place to talk through those challenges with others who understand is essential. Kati's contributions to the group greatly enriched the experience for others, and we are extremely grateful for her years of service. As Kati steps out of her volunteer position, I'm excited for the opportunity to work with Marlene, and to see what unique gifts and perspectives she brings to the role."
To learn more about the young-adult Facebook group and the steps necessary to join, visit the Support for Care Partners section of AFTD's website.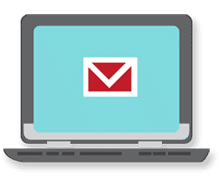 Sign up now and stay on top of the latest with our newsletter, event alerts, and more…