Giving a Hand to Our Helping Hands!
AFTD Volunteer Nanci Anderson
As care partner for Gary, her husband of 38 years, AFTD Volunteer Nanci Anderson of Minnesota feels she has a renewed purpose – to support her husband, family and others on the FTD journey. She says she is fortunate to have the support of her professional networks, community members, friends and family as she works to raise FTD awareness and funds for AFTD in the Midwest.
Why did you want to volunteer?
Gary is participating in an FTD study, which has been difficult for him. My daughters and I felt that if he can "give" like that there must be something we can do, so we signed up to volunteer. We feel that expanding the awareness and visibility of this disease will make the biggest impact, bringing about hope and change. We will not let ourselves simply sit around and say "why me."
What activities have you done for AFTD to date?
One of my first activities as a volunteer was representing AFTD at the 2018 Meeting of the Minds Conference in St. Paul, MN, where there were 1,200 attendees. It was a tremendous success: Our AFTD table drew a constant stream of people curious about FTD and wanting to know more about AFTD.
My daughters took on AFTD's With Love campaign in February 2018. They designed a beautiful Facebook page sharing our story. This was a big step for us – it was the first time we publicly shared our story beyond close family and friends. The outpouring of support was amazing, and we raised over $6,000.
I am a realtor, and after hearing my story, my team Berg Larsen Group of Coldwell Banker Burnett chose AFTD as its charity. For every new listing in the months of September and October, they donated $100 to AFTD.
Most recently, my daughters and I organized our first (and not last!) Food for Thought event at a restaurant, which was a great success. We initially thought around 25 people would participate, but in the end we drew more than 100. The restaurant jumped in to support our efforts and donated 25% of net profits from the evening to AFTD.
For people who are considering volunteering with AFTD, what would you say to them?
Find what you are passionate about. Don't be afraid to share your story. AFTD has so many resources to guide and help you. You can make a difference.
Anything else you wish to share?
Be bold! Think big!
"When it comes to engaging personal and professional networks, Nanci's efforts are a great example for volunteers to follow," said AFTD Midwest Regional Coordinator Volunteer Deb Scharper. "It is amazing to think about the number of people she has already reached through her volunteer service to AFTD."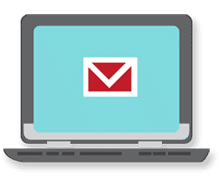 Sign up now and stay on top of the latest with our newsletter, event alerts, and more…