#FTDhotshotchallenge Makes a Fiery Return
Dedicated AFTD volunteers are taking FTD awareness to a fiery level with the return of the #FTDhotshotchallenge.
Back for its second year, the challenge engages individuals to film themselves drinking a shot of hot sauce, tag five friends, and donate to AFTD in support of FTD research. The #FTDhotshotchallenge, which was launched by families personally affected by FTD, is bringing in new supporters who weren't previously aware of FTD.
Food blogger Kyle Getz said in a press release that "FTD was a new term to me but after doing some research…it became very clear that this was a significant movement and we wanted to be part of it."
Danielle Missale launched this year's #FTDhotshotchallenge with a cook-off, which she claimed victory in. Missale said that "reading the stories of families affected by FTD truly motivated me to do this."
The challenge has also energized individuals impacted by FTD to honor their loved ones who are diagnosed with the disease. Caroline Dultz, one of the campaign's founding volunteers, took part in the challenge to honor her mother, Margaret, who was diagnosed with FTD at 59.
"In a situation where there is very little I can do for my mother, the #FTDhotshotchallenge helps me to feel like I'm making a difference so that, eventually, others won't have to suffer the way she is," she said. "I know if she could, my mom would tell me that she's proud of me, and want me to keep going."
Model and activist Nicole Petrie uses her TikTok platform to educate her more than 1.1 million followers on FTD. Her mother, who is 57, began showing signs of FTD in her 40s.
"I know that this journey can be scary, confusing, and…feel incredibly isolating. But a huge part of what I try to do with my platform is show that there is still so much hope and happiness even after you or a loved one has received an FTD diagnosis."
The #FTDhotshotchallenge launched Sept. 27 to commemorate World FTD Awareness Week 2021 (Sept. 26-Oct. 3) and is being conducted in partnership with the Food for Thought campaign, AFTD's flagship grassroots food-focused fundraising and awareness campaign, aiming to raise FTD awareness in all 50 U.S. states.
Read the full press release here.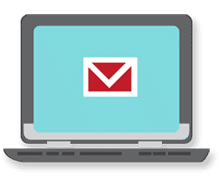 Sign up now and stay on top of the latest with our newsletter, event alerts, and more…