Partners in FTD Care, Fall 2022
Download the full issue (pdf)
Whether you are a healthcare professional, someone living with FTD, or a family member, these resources can help. Click here to download a printable version (pdf).
GENERAL FTD EDUCATION AND INFORMATION FROM AFTD
MEDICAL CENTERS WITH FTD EXPERTISE
Select your state at AFTD's website to find regional medical centers familiar with FTD.
AFTD EDUCATIONAL WEBINARS
Disease symptoms, care management, and FTD research.
AFTD HELPLINE: info@theaftd.org or 866.507.7222
For families and healthcare professionals. AFTD staff can respond in over 200 languages. Printed resources available in Spanish.
SUPPORT AND GUIDANCE FOR PEOPLE WITH FTD AND THEIR FAMILIES
SUPPORT FOR PEOPLE WITH FTD
Support groups and other resources from AFTD.
AFTD COMSTOCK GRANT PROGRAM
For people with FTD, full-time family caregivers, and travel grants to attend AFTD's Annual Conference.
FRONTOTEMPORAL DISORDERS: INFORMATION FOR PATIENTS, FAMILIES, AND CAREGIVERS
Order this NIH booklet for information about FTD disorders.
AFTD'S NEWLY DIAGNOSED CHECKLIST
A practical list of important things to do after a diagnosis.
AFTD CAREGIVER SUPPORT GROUPS
Find help from others who understand.
ADVOCACY
DEMENTIA ACTION ALLIANCE
An advocacy organization dedicated to changing the stigma of dementia.
DEMENTIA ALLIANCE INTERNATIONAL
Support and advocacy by and for people with dementia.
FTD SUPPORT FORUM
Offers online support for caregivers and people with FTD.
NATIONAL COUNCIL OF DEMENTIA MINDS
Supports persons living with dementia and provides education on offering support.
FTD RESEARCH
STUDIES SEEKING PARTICIPANTS
Learn about ways to get involved in FTD research at AFTD's website.
AFTD RESEARCH FUNDING AND GRANTS PROGRAMS
AFTD grants and awards to FTD researchers.
FTD DISORDERS REGISTRY
A secure electronic registry that gathers information from people living with FTD and notifies them about research studies.
INFO FOR RESEARCHERS FROM THE FTD DISORDERS REGISTRY
Researchers, clinicians, and other allied professionals can sign up to receive updates on current FTD research.
FTD GENETICS AND BRAIN DONATION
NO-COST GENETIC TESTING OPTIONS
You may be able to get genetic testing for free; visit AFTD's website to learn how.
NATIONAL CENTER FOR BIOTECHNOLOGY INFORMATION
Designed to assist health care providers and researchers navigating the landscape of genetic tests.
NATIONAL SOCIETY OF GENETIC COUNSELORS
Search for genetic counseling (in-person/via telemedicine), including those with a neurogenetic specialization.
BRAIN DONATION OPTIONS
Information on brain donation and where to begin.
NEUROBIOBANK
Learn about brain donation.
RELATED DISEASE ORGANIZATIONS
ALS ASSOCIATION
Search "frontotemporal dementia" to learn more about ALS with FTD.
BLUEFIELD PROJECT TO CURE FTD
An academic research consortium focused on discovery research.
BRAIN SUPPORT NETWORK
Brain donation information and other supports.
CURE PSP
Dedicated to the awareness, care, and cure for progressive supranuclear palsy and related disorders.
CURE VCP DISEASE
Drives efforts to cure diseases related to VCP gene mutations, responsible for some cases of FTD.
NATIONAL APHASIA ASSOCIATION
Access to research, education, rehabilitation and advocacy services.
NATIONAL INSTITUTE OF NEUROLOGICAL DISORDERS AND STROKE (NINDS)
FTD information from NINDS.
NATIONAL INSTITUTE ON AGING
FTD information from the National Institutes of Health.
LEGAL/FINANCIAL RESOURCES
LEGAL AND FINANCIAL PLANNING
AFTD's overview of important steps to take after an FTD diagnosis.
NATIONAL ELDER LAW FOUNDATION
The only organization accredited by the American Bar Association (ABA) to certify practitioners of elder and special-needs law.
SPECIAL NEEDS ALLIANCE
A national alliance of special-needs attorneys.
JOB ACCOMMODATION NETWORK (JAN)
A service of the U.S. Dept. of Labor, JAN provides free, expert, and confidential guidance on workplace accommodations and disability employment issues.
See also: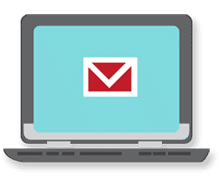 Sign up now and stay on top of the latest with our newsletter, event alerts, and more…