FTD fast-tracked for disability benefits by Social Security Administration

Michael J. Astrue, Commissioner of Social Security, today announced the national rollout of the agency's Compassionate Allowances initiative, a way to expedite the processing of disability claims for applicants whose medical conditions are so severe that their conditions obviously meet Social Security's standards. Frontotemporal Dementia (FTD) is one of 50 conditions on the list for expedited approval.
"This is wonderful news for our patients," said Susan Dickinson, Executive Director of the Association for Frontotemporal Dementias (AFTD). "Many of our families spend years trying to make the case that their loved one qualifies for disability benefits. But with a rare disease like FTD, which most people have not even heard of, this can be an uphill battle." Under the new Compassionate Allowances initiative the wait period to qualify for benefits may be as short as 6-8 days.
Frontotemporal Dementia is a rare neurodegenerative disease that differs from Alzheimer dementia in two important ways: it occurs in younger people (the average age of diagnosis for FTD is 60, but patients have been diagnosed as early as in their 20's) and it affects personality, behavior, emotion and language, rather than memory. The unusual constellation of symptoms, the young age of onset and the fact that FTD is a rare disorder-occurring in an estimated 250,000 individuals in the U.S.-combines to put the patient at a significant disadvantage when attempting to qualify for benefits.
"Most of our patients become symptomatic at the height of their professional careers, when they are at their maximum earning potential and still raising a family," notes Dickinson. "Their symptoms render them unable to earn a salary or play a significant role in the care of their children. If they were the main breadwinner in the family they lose health insurance when they lose their job, and they are too young to qualify for Medicare. Until now," she adds, "they have had little avenue for recourse."
"We applaud the Social Security Administration for taking this compassionate and much-needed step," says Helen-Ann Comstock, founder and chair of AFTD. "And we are grateful to representatives from the National Institutes of Health and the National Organization for Rare Disorders for their efforts to bring about this change in Social Security disability procedures. This program will make a huge difference in the lives of patients and families across the country."
For more information and a complete list of the disorders included in the Compassionate Allowance program, go to www.socialsecurity.gov/compassionateallowances.
For more information on FTD, go to www.theaftd.org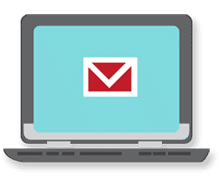 Sign up now and stay on top of the latest with our newsletter, event alerts, and more…