FTD and AFTD Now Included in Federal Research Portfolio
AFTD has been added to the International Alzheimer's and Related Dementias Research Portfolio (IADRP), an online database of worldwide research projects supported by public and private funding. This represents the first time an organization focused on the study of a dementia other than Alzheimer's disease has been included.
IADRP (pronounced "eyedrop") provides a comprehensive overview of the dementia research landscape that can be used to identify shared priorities and funding gaps, as well as to coordinate funding strategies and avoid duplication of research efforts. AFTD uploaded its research portfolio in August, inaugurating the data base's "Related Dementias" section.
"Researchers, funders and policymakers utilizing IADRP will be able to learn more about the awards we have made across all of our funding programs, including the two we support in partnership with the Alzheimer's Drug Discovery Foundation," said Debra Niehoff, Ph.D., AFTD's research manager.
The database, which is organized and categorized using the Common Alzheimer's and Related Dementias Research Ontology, currently includes information from more than 40 research organizations worldwide, representing more than 9,000 research projects and 5,000 individual researchers.
"Participating in IADRP will help raise awareness of AFTD's important contribution to research and increase both the number and diversity of applications to our grant program," Niehoff said.
For more information, visit the IADRP website at iadrp.nia.nih.gov.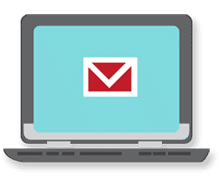 Sign up now and stay on top of the latest with our newsletter, event alerts, and more…