Founding AFTD MAC Member John Q. Trojanowski Celebrated in Scientific Tribute
In celebration of the life and legacy of the late John Q. Trojanowski, MD, PhD, his former colleague, Edward B. Lee, MD, PhD, authored a tribute for the neuropathologist, chronicling his decades-long scientific contributions.
The tribute, published in the journal Acta Neuropathol, recounts the life and work of Dr. Trojanowski. Dr. Lee, an associate professor of Pathology and Laboratory Medicine at the Perelman School of Medicine at the University of Pennsylvania, shared how his former mentor impacted his career while under his tutelage.
"A tremendously important factor in staying [at the University of Pennsylvania] is the tremendous support of my mentors, most notably John," wrote Dr. Lee. "I found myself being drawn to John's vibrance and enthusiasm while at the same time attempting to grow out from under his shadow. John was indeed a physically tall man at six feet four inches, but his academic stature was even taller. With his passing, I find myself yearning for his shadow which I know now is not dark, but rather cast by the tremendous light that fueled his passion for science and life."
Dr. Trojanowski died on February 8 following complications from a debilitating and paralyzing fall and spinal cord injury shortly after his 75th birthday. He was a founding member of the AFTD Medical Advisory Council. His 1991 discovery regarding the role of the protein tau in the tangles seen in Alzheimer's disease represented a breakthrough for all tauopathies. In a second landmark discovery made with his wife and lifelong professional partner, Virginia M.-Y. Lee, PhD, Dr. Trojanowski and his team identified the TDP-43 protein as the primary pathology found in both ALS and over half of persons with FTD. Dr. Trojanowski was a respected mentor and guide to many of the next generation of FTD researchers and defined the framework for FTLD neuropathology used today.
Dr. Lee remembered his "rock-star" mentor as a "larger-than-life leader in neurodegenerative disease research with a probing intellect, limitless enthusiasm and energy, and ever-present personality."
Read "John Q. Trojanowski: Neuropathology Icon" by Edward B. Lee, MD, PhD, here.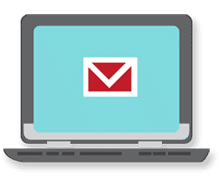 Sign up now and stay on top of the latest with our newsletter, event alerts, and more…