Former FTD Caregiver Portrays Life with Dementia in Debut Short Film "Front Porches"
Filmmaker and former FTD caregiver Katie Prentiss documented the early stages of dementia in her award-winning short film Front Porches, inspired by her own experience of caring for her mother who lived with FTD.
"It was very important to me to highlight the early stages of dementia because it's so often the most confusing for people," Prentiss said in a Nov. 23 article in the Portland-based newspaper the Willamette Week. "There is a period of time where [family members] don't know what's happening."
Prentiss produced, directed, co-wrote, and starred in Front Porches, a film depicting a friendship between two neighbors. The filmmaker's co-star, Jill Sughrue, plays her neighbor Barb who is experiencing symptoms related to dementia. Front Porches was inspired by Prentiss' caretaking experience with her mother, Margaret Katherine Branson. Branson lived with FTD and died in 2016 at the age of 69.
Prentiss recalled her experience of caring for her mother, telling Willamette Week that caring for someone with a terminal illness is "profoundly isolating."
"I had young kids at home, and you don't expect to be caring for your parents. It's really easy to lose yourself," she said.
Front Porches has garnered several film awards, including Best First Time Director and Best Original Screenplay from the IndieX Film Fest. The film will be screened in upcoming film festivals and will be virtually screened for AARP and Alzheimer's Association members in February.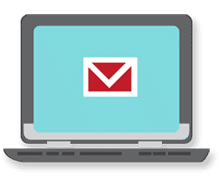 Sign up now and stay on top of the latest with our newsletter, event alerts, and more…