Former FTD Care Partner Discusses Love Amid an FTD Diagnosis in "Being Patient" Interview
Former FTD care partner Scott Rose opened up about how his late wife's FTD diagnosis changed their lives and how the couple managed to keep their "love and relationship strong" amid their FTD journey in a recent interview with Being Patient.
Rose was a featured guest on Being Patient's "LiveTalk" in which he discussed caring for his wife, Maureen Patrick-Rose, who was diagnosed with FTD. Patrick-Rose lived with primary progressive aphasia (PPA), as well as appendiceal cancer, and died in 2019, three years after receiving her FTD diagnosis. Rose talked about his book We Danced: Our Story of Love in Dementia, a memoir chronicling his relationship with Patrick-Rose and her life with FTD.
"I felt like in many ways FTD silenced Maureen…I wanted her voice out there. I wanted to raise awareness of FTD so we can get to a cure and nobody else has to lose a loved one," Rose told Being Patient. "I also wanted to share Maureen, the person. She was a quiet and shy person, but also kind and gracious. She had a huge heart."
Rose recalled how FTD impacted his wife and how he cared for her during the early stages of her diagnosis. Patrick-Rose's symptoms progressed at a rapid pace, ultimately leading Rose to make the decision to move her into in a care facility.
"It was fine for about another year and a half, until she got so much worse that she had to be placed in a care facility. I hated to do that because you want to live together. But I had four different professionals tell me, 'She needs to be in a care facility. She should have been in a care facility.' That was absolutely devastating to me. That was another gut punch for me," said Rose.
Despite his wife's gradual decline and the change in their dynamic, Rose shared that he still found ways to "celebrate the magnificence of the ordinary."
"[During] a time where she could hardly string together four, five words in a day, she held my arm and she said, 'We are us.' It was so profound for me and I said, 'We are, baby. You and me, forever,'" Rose shared during the interview. "It's kept with me ever since she said that because she was able to show me so much with those three words, how much I meant to her, how much we were to each other."
Rose will share his experience of being an FTD care partner and how he's helped to support others impacted by FTD during AFTD's 2022 Education Conference, happening April 8.
Watch the full Being Patient "Live Talk" featuring Scott Rose here.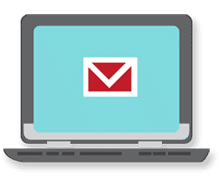 Sign up now and stay on top of the latest with our newsletter, event alerts, and more…