First Annual Holloway Summit Focuses on Digital Assessment Tools for FTD
Leaders in FTD science, neurodegenerative disease research, and digital tool development gathered in Miami on May 18-20 for the first annual Holloway Summit, to discuss digital assessment tools and their potential applications in tracking FTD symptoms and aiding in clinical trials.
Hosted by AFTD Board member Kristin Holloway, the 2022 Holloway Summit was the first in an series that will focus on a different topic each year. In 2021, Ms. Holloway generously established the Holloway Family Fund at AFTD, making the Holloway Summit series possible.
The phrase "digital assessment tools" refers to emerging technologies that allow researchers to use smartphones, wearable trackers, or other devices to remotely gather data on a person's symptoms or function. For clinical trials, such tools have the potential to reduce travel burden, lower costs, and answer research questions with fewer participants.
At the Holloway Summit, attendees discussed and shared progress in the development of tools to assess FTD symptoms, evaluating cognition and behavior; speech and language; motor speech and swallowing; gait and posture; and functioning in activities of daily living.
Attendees highlighted the remarkable potential that digital assessment tools have to allow people living with FTD to participate in clinical trials from the comfort of their own homes. Eliminating the burden of having to travel to a research center both encourages greater clinical trial participation and can help to increase diversity in such trials (by including people who live in rural communities, for example).
"The application of digital assessment tools has game-changing potential for FTD clinical trials," said AFTD CEO Susan L-J Dickinson. "Our fervent hope is that they accelerate the development of effective treatments that our community so desperately needs."
At the Holloway Summit, attendees worked together to identify and address questions that need to be answered before digital assessment tools can reach their full potential. For example, the question of which digital biomarkers should be collected, and how they should be measured, were prominent topics of discussion.
Additionally, for digital tools to be used to their fullest in clinical trials, they must be validated to the satisfaction of the U.S. Food and Drug Administration. Attendees talked about the many steps involved in that important process, as well as the challenges of data management – how digital biomarker data are curated, managed, and privacy-protected.
Kristin Holloway's husband, Lee Holloway, a co-founder of the internet security firm Cloudflare, was diagnosed with FTD in 2017. "There could not be a more appropriate focus for our first Summit in Lee's honor than digital assessment tools for FTD," Ms. Holloway said.
Naomi Nevler, MD, of the University of Pennsylvania, and Jonathan Rohrer, MD, of University College London and the Genetic Frontotemporal Dementia Initiative (GENFI), served as Summit co-chairs. AFTD Senior Director of Scientific Initiatives Penny Dacks, PhD, and AFTD Director of Grants and Research Debra Niehoff, PhD, served as Summit planning co-leads.
Other participants in the invitation-only meeting included representatives from the pharmaceutical industry; researchers and advocates in Alzheimer's, ALS, Parkinson's, and autism; experts in digital tool development; and a representative from the FDA's Digital Health Center of Excellence. These differing perspectives offered a chance to identify challenges, lessons learned, and a way forward to improve diagnosis and evaluate treatments more effectively.
In her welcome speech for attendees, Ms. Holloway reflected on the experience of AFTD founder Helen-Ann Comstock. "In 1978, a neurologist from Stanford informed [Helen-Ann] that her husband had a form of Alzheimer's. When she asked what she could do, he informed her to 'take her husband home and be prepared for some changes.'
"How is it that more than 40 years later, this is still the response young families are receiving when given an FTD diagnosis?" Ms. Holloway added. "I cannot, and will not, accept this."
Ms. Holloway's resolve – and the compassion and insight of attendees – offered hope that we can change the paradigm of FTD diagnosis and treatments, to the benefit of so many families.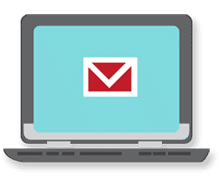 Sign up now and stay on top of the latest with our newsletter, event alerts, and more…