Finding Support and Giving Back
"AFTD is helping more people understand what it is like to live with FTD, and giving hope to the people who need it." – Reverend Randy Ledbetter, FTD care partner
In 2015, Bobbie Ledbetter, an early childhood educator for nearly four decades, began to have trouble recalling familiar words and phrases. Her husband Randy remembers a psychologist saying she simply needed to brush up on her vocabulary skills. "As someone who had been a teacher for 40 years, her vocabulary was not the issue," Randy said. "She used to get upset with me for finishing her sentences, but it became something I needed to do."
Word-finding and memory lapses grew concerning enough for Bobbie and Randy to seek medical advice. In 2018, when Bobbie was 75, a neurologist diagnosed her with the logopenic variant primary progressive aphasia form of FTD.
"After Bobbie's diagnosis, the neurologist told us that there was nothing we could do about her condition. There was no way to stop what was going to happen," Randy said.
Determined to understand more about his wife's diagnosis, Randy used AFTD's website to help him prepare for their future. He is now a member of a support group led by AFTD volunteers in the Houston, Texas area.
"We talk about what we are experiencing, and I learn what to possibly expect from this disease," Randy said of his support group. "It's nice to be with others who are going through a similar experience, and to know you are not alone."
He also uses resources such as AFTD Educational Webinars and recorded sessions from our 2021 Education Conference to help him better understand how Bobbie's disease might progress, and how to best continue to support and care for her. "AFTD can educate people on what it is like to live with FTD, and help others become more aware of what people like my wife and I are going through," he shared.
As a care partner and monthly donor, Randy is all in to #endFTD: "I give to AFTD because I want to help the organization that is supporting me as I support and care for Bobbie."
Will you join Randy in supporting AFTD's mission? Together, we can demonstrate the power of a community that is all in to #endFTD. By making a tax-deductible gift today, you can join a growing number of volunteers and donors who are helping to bring forward a world with compassionate care, effective support, and a future free of FTD.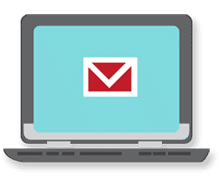 Sign up now and stay on top of the latest with our newsletter, event alerts, and more…