Editorial Emphasizes Benefits of Telehealth for People with Dementia 
An editorial recently published in The Hill emphasized the benefits of telehealth care for people with FTD, Alzheimer's disease, and other forms of dementia.  
Jason Karlawish, MD, a professor at the University of Pennsylvania and co-director of the Penn Memory Center, shared the many ways that telehealth helped his patients with various forms of dementia. Telehealth has only become widely available due to emergency legislation passed early in the COVID-19 pandemic.  
"Before March 2020, some of my patients couldn't see me at my office," Dr. Karlawish said. "And then, abruptly, I began seeing them. The visits were at my virtual office. Video or audio telemedicine gave them access to care, made possible when, in response to the public health emergency, Medicare waived limitations on its practice." 
Dr. Karlawish underscored the utility of telehealth for people with FTD and other forms of dementia who had difficulty with movement and found in-person health visits challenging. Additionally, he emphasized the importance of telehealth as a means for people in rural communities to meet with care specialists they normally had little to no access to.  
Telemedicine also allows health providers to employ smart home technologies to monitor the progression of symptoms remotely, Dr. Karlawish adds, such as using a smart refrigerator to track if someone is eating less. The inclusion of smart home technology also makes managing symptoms much easier for people with a diagnosis.  
However, the law that lifted the limitations on telehealth will soon expire.
"As the pandemic wanes, my colleagues and I fear we'll return to the old system," Dr. Karlawish said. "Fortunately, Congress is considering the Advancing Telehealth Beyond COVID–19 Act of 2022. This bill would authorize Medicare to continue telemedicine until Dec. 31, 2024." 
In addition to maintaining current telehealth regulations, the bill would also expand healthcare access to new mediums, such as phone calls, which could enable people in areas with weaker internet connectivity to still receive dementia care.  
There are still costs and structural challenges to be addressed in implementing more widespread telehealth services but if successfully implemented, Dr. Karlawish said, "it will launch a revolution in health care that could benefit all Americans."  
AFTD Medical Advisory Council member Dr. Ted Huey wrote an article during the onset of the pandemic that offers helpful suggestions on how to have a productive telehealth visit with your doctor. The July 2020 issue of Help & Hope also has advice on how to make the most of your telehealth appointment.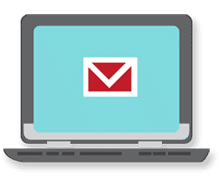 Sign up now and stay on top of the latest with our newsletter, event alerts, and more…