Detroit Sportswriter Honors Late Cousin and Shares Family's FTD History
Shawn Windsor, a sportswriter for the Detroit Free Press, recently paid tribute to his late cousin, who died of FTD in June at age 52 — one of many FTD-related deaths his family has endured.
In the June 8 article, Windsor recalls the year he spent as a nine-year-old boy living in Nashville with his aunt following his parents' divorce, where he quickly bonded with his younger cousin, Brady Gardner. "All he did was smile. And laugh," Windsor wrote of his cousin.
"But as [Brady and I] grew older," Winsdor continued, "we realized we shared a difficult and inevitable family history" — specifically, a history of FTD. Their maternal grandmother died of FTD at 56, and an uncle on their mother's side died at 61. "Almost no one on that side of the family has escaped" FTD, Windsor wrote.
After their mothers were both diagnosed, "Brady and I began talking almost weekly," Windsor wrote. "About our mothers. About how to help keep them in the world and how to keep them safe. About our own fates." Both women died in their early 70s.
Then, just a few years ago, Gardner himself was diagnosed; he was in his late 40s at the time. The father of three died in June at 52.
In his article, Windsor recalls the last time he saw Gardner, shortly after his diagnosis. "When I drove away to fly home, I never imagined that would be the last time I saw him," he wrote. "COVID-19 hit six months later.
"I've thought a lot the last few days about that moment I drove away, watching him wave, watching him light up the neighborhood with that grin, thinking back to the way he greeted me all those years ago when we were little boys," he continued.
In some cases, FTD is caused by specific genetic variants. People who have a family history of FTD may want to undergo genetic testing to see if they have one of those variants, and to better understand their own risk of developing future FTD symptoms.
Prior to genetic testing, AFTD strongly recommends meeting with a genetic counselor to understand the genetics of FTD and advise you on your particular situation and potential risk.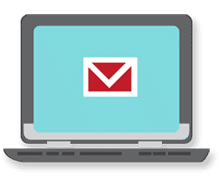 Sign up now and stay on top of the latest with our newsletter, event alerts, and more…