"Dementia Village" Care Facility Model Gives Residents More Freedom 
A recent report by Vox featured a Dutch "dementia village" that gives residents a great deal of freedom in a carefully tailored, familiar-feeling setting.  
The Hogeweyk, located just outside Amsterdam in the Netherlands, is designed to resemble and function like a typical Dutch village. "The public space — the gardens, the streets, the squares — they are equally important if you want to build a community where people live," says Eloy van Hal, founder of the Hogeweyk.  
As they go about their day, residents can stop by the restaurant, pub, theater, market, or one of the clubs dotting the streets. Public areas are designed with distinct landmarks to help with navigation, with amenities spaced out in different buildings to encourage residents to wander.  
Rather than being housed in large groups, residents are split into smaller groups of six or seven within buildings meant to resemble a typical family home. Each resident has their own room fully furnished with personal possessions, and each home is tailored around a theme familiar to its specific residents.  
The entire village is designed to give residents privacy while providing multiple options for increasing amounts of public interaction.  
"People can stay in their own bedroom, but many people socialize in the living room," says van Hal. "But you can also decide to leave the house and walk to your own private outdoor space, your terrace, balcony, or your own garden. Or you can walk further into the neighborhood to mingle." 
While there isn't enough data for experts to judge if the village model is more effective than traditional care models, there is evidence that aspects of it are beneficial.  
The smaller living units, which lack the crowding that can occur in traditional care facilities, caused fewer behavioral disturbances. The increased environmental lighting throughout the village helps to address spatial orientation issues.  
The care model used by the Hogeweyk could be beneficial for long-term care of people with FTD. The design of the village addresses symptoms commonly associated with FTD, while the freedom it provides can give diagnosed people a chance to stay active and engaged. 
Determining whether you or a loved one with FTD should move to a care facility can be a difficult decision to make. For more information on care facilities and resources to help your search, visit AFTD's coordinating care page.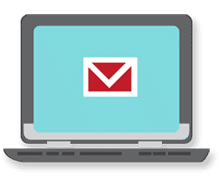 Sign up now and stay on top of the latest with our newsletter, event alerts, and more…