Dementia Advocate Teepa Snow Talks Living Well with Dementia
Dementia advocate and educator Teepa Snow speaks to living a better life with dementia in a recent edition of Being Patient Brain Talks, a live conversation series about brain health.
An occupational therapist who specializes in dementia care, Snow is an advocate for those living with dementia and works to help individuals and families cope with the challenges and changes of a diagnosis. In the video, she speaks with Being Patient Founder and Executive Editor Deborah Kan about ways to improve quality of life while living with dementia, for both care partners and persons diagnosed.
During the hour-long conversation, Snow discusses adjusting to a new diagnosis, changes in family dynamics, how to empower a person with dementia, and care partner self-care. She also touches on dealing with apathy resulting from diseases that cause dementia, notably FTD. The Winter 2018 issue of AFTD's Partners in FTD Care focuses on understanding and managing apathy to improve FTD care, including information on the presentation of apathy in persons with FTD and suggestions for therapeutic interventions.
The discussion is available in full on the Being Patient website.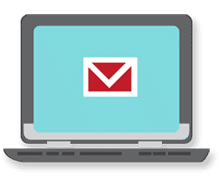 Sign up now and stay on top of the latest with our newsletter, event alerts, and more…