Daughter Surprises Her Mother, Who Has FTD, With Trip to Ireland in Viral Video
A video depicting a daughter taking her mother on her dream trip to Ireland following her FTD diagnosis has gone viral on social media.
Stephanie Martin, 32, shared a 17-second video montage of her mother's emotional reaction to traveling across Ireland. The video, which has amassed nearly 20 million views and more than one million likes on Instagram, shows Martin's mother's tearful reaction to fulfilling her life-long dream of visiting the country.
Martin wrote in the video's caption that her mother "always wanted to see the Cliffs of Moher, so I got her on a jet plane and made it happen." She shared that when her mother was diagnosed with FTD, doctors informed the family that she may "completely forget who [they] were," which prompted Martin to take her mother on a 10-day trip to Ireland.
 Watch the video here.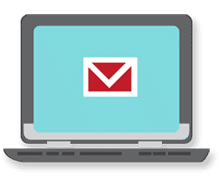 Sign up now and stay on top of the latest with our newsletter, event alerts, and more…