COVID Preparedness and Facility Care
Partners in FTD Care, Summer 2020
Download the full issue (pdf)
For families navigating an FTD diagnosis, the decision to move a loved one into a long-term care (LTC) facility can be made even more difficult by the COVID-19 pandemic, as recently addressed by Carmela Tartaglia, MD, FRCPC, of the University of Toronto, in a letter published on AFTD's website. In helping families prepare for long-term care, it is important to consider the safety and stability of the person diagnosed, and to be aware that restrictions set in place to contain the virus may present unique challenges for those with FTD. LTC facilities have emerged as frequent locations for COVID-19–related infections and deaths, in part due to challenges surrounding social isolation in such environments. Residents are at a higher risk of infection because of their proximity to one another and the generally advanced age of residents; the risk of succumbing to the virus are additionally heightened because LTC facility residents are more likely to have comorbid conditions. Many facilities are also chronically understaffed—a shortage exacerbated by the pandemic—and the rotation of LTC staff around multiple facilities can also increase the spread of infection.
Restrictions imposed to prevent the spread of the virus can lead to increased feelings of distress for those facing FTD. Family members, friends, and caregivers have largely been prohibited from visiting during this time, and such restrictions can lead to heightened anxiety for both the person diagnosed and their family members. Indeed, family members are not guaranteed access to their loved one if they contract COVID-19, which can further add to the stress of the situation. Activities within facilities, including social gatherings among residents and other physical activities, have also been restricted. Such changes in daily routine can be particularly difficult for those living with dementia. Also, a lack of exercise and/or cognitive stimulation can lead to sleep disturbance, anxiety, and depression. Changes in sleep are especially worrisome as they can result in delirium and agitation. Decreased socialization may worsen cognitive symptoms and contribute to neuropsychiatric symptoms such as agitation or depression. Social isolation can be especially difficult for people with FTD, as they may not fully understand what is happening and may feel abandoned, leading to sadness, loneliness, anger, and even suicidal thoughts.
While the ongoing situation presents unique challenges for families facing FTD, there are steps that can be taken to help lessen the burden imposed by COVID-19. Families should be encouraged to share their perspective with facility staff, and to seek information about rules surrounding visitation, communication, and voluntary facility discharge. It is also important that facility staff be made aware of the ways in which disease symptoms can interfere with safety protocols, including the potential challenges of social distancing and hygiene behaviors for persons with FTD. It is also important that family members and caregivers tend to themselves during this time, as they too are susceptible to the virus. In conversations with them, be sure to encourage family members to prioritize their own health and seek support as needed.
See also: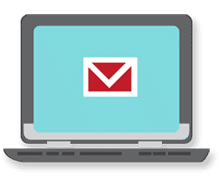 Sign up now and stay on top of the latest with our newsletter, event alerts, and more…