COVID-19 and FTD Research: Challenges and Silver Linings
The COVID-19 pandemic has brought significant new challenges for families facing FTD, and it has also brought new obstacles for the scientists seeking to better understand and treat this disease. Dedicated researchers across our field speak to a strong sense of determination to treat and cure FTD despite the obstacles—and identified changes made in this difficult operating environment that could bring future advances. At the outset of the pandemic, many labs shut down to prevent the spread of COVID-19. This restricted operations and brought some studies to a temporary halt.
"We lost about three months…but we're doing the best we can," said Fen Biao Gao, PhD, a professor of neurology at the University of Massachusetts Medical School and the Governor Paul Cellucci Chair in Neuroscience Research. A researcher in basic science, Gao's studies use different approaches to try to find the underlying mechanisms of FTD and other neurodegenerative diseases. While Dr. Gao has been able to continue aspects of his work, such as manuscript reviews, from home, lab experiments were largely placed on hold.
"We've since started up again," he noted, and while he is hopeful that conditions will allow for studies to move forward without shutting down again, he added that "the pace is slower now than it was pre-COVID, because people don't stay in the lab as long for the sake of safety."
One of AFTD's first Postdoctoral Fellows, Todd Cohen, PhD, now helps train graduate students and other postdocs as an assistant professor at the University of North Carolina Neuroscience Center. He has spent much of the pandemic working from home, writing academic papers while helping to care for his children.
"I would definitely say we took a hit in terms of productivity," he told AFTD. "But we're fortunate to be wellfunded and the science is moving forward." Continuing FTD research is "more important than ever," he noted, in light of the struggles for families now contending with both a pandemic and FTD.
Missing Connection, and Thinking Ahead
Andrew Arrant, PhD, an assistant professor of neurology at the University of Alabama at Birmingham, shared his perspective as an early-career researcher. A 2019 AFTD Basic Pilot Grant recipient, Arrant works in a lab seeking to better understand the pathologies and mechanisms of FTD. While restrictions initially slowed operations, Arrant and his fellow researchers were able to maintain existing studies, and can now pursue new experiments.
Outside the lab, social distancing restrictions and canceled in-person events have meant that Arrant has seen fewer opportunities to connect, both with other researchers and with the community of people and families affected by FTD. He said that he finds himself missing "the really rich interactions that can be incredibly valuable for feedback and generating ideas."
In the clinical environment, bringing in new study participants is a challenge, and researchers have turned their attention to preparations that will help to move studies forward as they can safely resume. "We're all thinking ahead to address hurdles… to set ourselves up for success now, before we get the go-ahead to open the floodgates," and once again start enrolling participants in clinical studies, said Nupur Ghoshal, MD, PhD, a neurologist and clinical investigator at the Washington University School of Medicine in St. Louis.
"It's not how we're used to doing science," she notes, but she is optimistic about the impact her team will be able to have as things get back online. Sourcing personal protective equipment and needed research equipment, and tending to administrative tasks have been priorities in the meantime.
Potential for the Future
The ALLFTD network, a National Institutes of Health– funded research consortium focused on measuring and tracking the FTD disease process in preparation for clinical trials, has also been responding to challenges brought on by the pandemic. Designed to maximize data collection and sharing across multiple research sites, the consortium relies on a longitudinal approach, studying the presentation and progression of FTD in people and families over time. Where COVID-related restrictions have limited opportunities to bring in research participants and collect new data in person, the consortium is brainstorming new ways to continue research, as technology including telehealth creates opportunities for in-home appointments and testing methods.
Across the border in Vancouver, Ian Mackenzie, MD, a professor of pathology and laboratory medicine at the University of British Columbia, and chair of AFTD's Medical Advisory Council, has faced similar challenges in navigating a separate longitudinal study, and also noted the role telemedicine could play in advancing research.
"By being forced to do certain things remotely or with telemedicine – if we go through the process to get it set up and realize it can be relatively effective – this creates potential for the future that could be extremely beneficial," he added.
Obstacles for Brain Donation
A pathologist, Dr. Mackenzie has also faced challenges in collecting tissue samples, as protocol at his facility now requires COVID-19 testing before an autopsy can be performed. This has resulted in a 24-hour delay that can interfere with sample collection. Dr. MacKenzie and his team's response in some cases has been to pursue collaboration with facilities whose policies allow autopsy for COVID-19 positive cases.
Tammaryn Lashley, MD, PhD, an associate professor of neurology at University College London, described a similar dynamic. A recent recipient of an AFTD FTD Biomarkers award, Dr. Lashley began the pandemic in a unique, yet fortunate, position, able to continue analyzing existing data and brain tissue in relation to her study. But the year has also created barriers to brain donation, which can prevent collection of tissue samples that could otherwise lead to important insight into FTD.
"FTD being such a heterogenous set of diseases, we need the postmortem samples to confirm diagnosis," she said. "So, we will have lost quite a number of cases due to the pandemic."
Policies in this area vary by facility, a situation that can leave families who have planned to donate a loved one's brain with additional questions and challenges.
Challenges to Progress, and Challenges for Families
One of the ALLFTD consortium's co-principal investigators, Bradley Boeve, MD, a neurologist at the Mayo Clinic and member of AFTD's MAC, noted that "COVID has clearly slowed progress in FTD on many fronts." He added: "Startup activities for ALLFTD have been delayed, and productivity will be far less than originally planned for 2020 and likely beyond."
He continues: "But these challenges are dwarfed by the impact on persons diagnosed and their families. Many have told me that they feel even more isolated than before, and many are concerned about seeing local health care providers due to fear of possible COVID infectivity."
Researchers are dedicated to advancing FTD science in the ways that they can during this time. Jennifer Yokoyama, PhD, an associate professor at the University of California, San Francisco, whose work focuses primarily on the genetics of neurodegeneration, has been able to utilize this time to better focus on data and perform analyses that may have otherwise been deprioritized to pursue new experiments. While challenges have arisen surrounding staffing and sample collection, she remains optimistic.
"We're doing the best we can to compensate quickly," she said. "It's important that we continue our research through whatever this pandemic may bring – and keep reminding people we're still here, and that people are still impacted by FTD."
Moving Research Forward
Despite the challenges and concerns that this pandemic will have continued impact on research and the families AFTD serves, FTD research continues to advance. The recent launch by Alector, Inc. of its INFRONT-3 phase 3 trial, testing the efficacy of a treatment for people at risk for progranulin-based FTD, has brought optimism; the company also took the step of issuing a public statement declaring its intent to sustain clinical timelines through the pandemic where possible, in compliance with local, state and federal guidelines.
For families looking to make a difference in research during this time, AFTD will promote opportunities for engagement in research throughout the year ahead and beyond. The Featured Studies page on our theaftd.org website offers a current range of studies recruiting for participation. And if you have not yet signed up, the FTD Disorders Registry offers a vital way to get involved in ensuring future treatments and a cure for FTD.
Pictured above: Fen-Biao Gao, PhD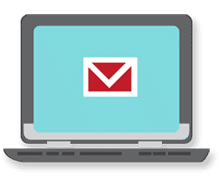 Sign up now and stay on top of the latest with our newsletter, event alerts, and more…