Community Connection #89: Open Office Hours for Support Group Volunteers
AFTD Support Services Coordinator Erin Ficca has started hosting Open Office Hours for Support Group Volunteers twice a month. One of these monthly meetings is assigned a theme, based on frequent questions or recent concerns that have been raised by Support Group Volunteers. For example, this month's themed meeting topic was Zoom updates and tips for hosting effective virtual meetings.
The second monthly gathering has an open forum format, where Support Group Volunteers can bring whatever topics of discussion they wish to address with AFTD Staff and other volunteers.
Open Office Hours for SGVs occur on the second Thursday of every month at 4:30pm ET, and the fourth Wednesday of every month at 1:00pm ET.
Contact Erin Ficca at eficca@theaftd.org for the Zoom link and other details.
Click here to access the full issue of Help & Hope #89.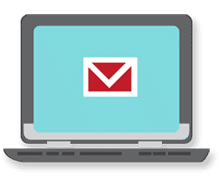 Sign up now and stay on top of the latest with our newsletter, event alerts, and more…