Community Connection #83: AFTD Support Groups Amid the COVID-19 Pandemic
Finding support during these ever-changing times has proven more essential than ever. Families living with FTD continue to contend with the challenges that the COVID-19 pandemic has layered on top of an already complex journey. During this time, AFTD and our team of dedicated volunteers have persisted in providing support. AFTD Support Group Volunteers (SGVs) have worked diligently throughout the pandemic to act as guideposts of hope and support for those affected by FTD.
Thanks in large part to our dedicated SGVs, AFTD has been able to continue to offer support groups as a resource for individuals and families affected by FTD. Despite the uncertainty introduced by the pandemic, our Support Group Volunteers have pivoted and adjusted the structure of our support groups, implementing an all-virtual experience to safely support those on the FTD journey.
For many, moving from in-person meetings to an online platform has at times been challenging. However, continuing to provide support for FTD care partners and loved ones has motivated our volunteers to adapt and persist. Katie Brandt co-facilitates a support group in Massachusetts, which is one of AFTD's largest, and served 780 participants in 2021. Katie's experience in this role has confirmed that the "need for support for caregivers has remained constant" in the midst of the pandemic.
"The evolution of our support group from an in-person experience to an online platform has reinforced my belief in the resilience of our caregivers. We have learned to adapt to new obstacles and remained committed to connecting with one another. Technology has not presented barriers to caring for one another, recognizing emotional needs, and comforting those who show up at group with tears and broken hearts," Brandt said.
Bernie Metzger, another co-leader of the Massachusetts group, shared: "We have built a mature group that is capable of providing help to existing members, while also easily incorporating new members. The result is that we are able to provide a safe and comfortable environment in which to discuss difficult issues."
Andrea Maga and Missey Toomey, co-facilitators of a support group in the Colorado region, navigated the challenges of transitioning from in-person to online meetings by offering multiple ways for members to connect. The pair initially moved their gatherings from a local coffee shop in Ft. Collins, CO to phone meetings. Later they transitioned to Zoom meetings to facilitate a "face-to-face" connection. This smaller group, which supports an average of 4-6 people per meeting, found that their members benefited from the virtual format as they expanded into a regional group.
"Our members say they like the virtual group, because some of them come from so far away, from places like Wyoming, Nebraska, Boulder, and Denver. They like it because they're not sure they could attend in person," Maga shared. "I think it's really nice that we have this tool and can at least be somebody to listen."
Chuck Anastasia, who leads a support group in Rhode Island, hosted "practice Zoom sessions" before meetings to assist members of his group who had difficulties utilizing video conferencing platforms.
"Changes to established routines can be a challenge, but change also creates opportunities. I try to encourage our members to adapt to the virtual meeting format in the same way that we recommend adapting to change as their loved one's illness progresses. It is harder to make an emotional connection through a screen, and some of our members deeply miss the in-person format, but most have adapted well," he said.
AFTD Support Services Manager Bridget Moran-McCabe, MPH, organized a phone-based meeting option early on, then created Zoom accounts for all SGVs and provided Zoom training for facilitators who weren't familiar with the platform.
"Those on the FTD journey have shared that isolation is one of the hardest things about the disease, and that was before COVID began," Moran-McCabe said. "The pandemic has stretched our community even further, as community resource centers have closed their doors, and facilities have been impacted by the national crisis. Caregivers and family members need a space to process what that means for them. It was not an option for us to shut down access to support, when so many other resources were no longer available to our community."
AFTD is so grateful for all of our volunteers, and proud of how they've adapted and learned new ways of providing support. Our Zoom accounts provide a secure way to hold space, while also allowing groups across the country to welcome and serve more members, since geographic distance is no longer a barrier to attendance. For those who need or prefer an in-person option, please reach out to AFTD and let us know. We'd also encourage you to consider leading a peer-based group in your area, which is a rewarding way to gain support while helping others do the same."
As we look to the future, AFTD is committed to being responsive to pandemic conditions, while working with our volunteers to continue adapting and expanding both our in-person and virtual support group options on a local, regional and national level. Welcoming new SGVs, providing ongoing training for our volunteers, and continuously updating our website to reflect the most current and accurate information will help to ensure those seeking support can find it in a format that suits their needs. AFTD remains steadfast in our mission to ensure that all who are affected by FTD have access to high quality, effective support.
For more information about AFTD Support Groups, visit the "Find Support Near You" page on AFTD's website.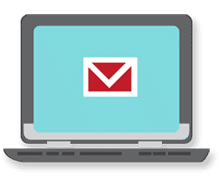 Sign up now and stay on top of the latest with our newsletter, event alerts, and more…