Communications Strategist Kristin Holloway Joins AFTD Board
In April, AFTD announced that Kristin Holloway, a communications professional whose husband, Lee, has FTD, has joined its Board of Directors.
Lee Holloway was diagnosed with behavioral variant FTD (bvFTD) in April 2017, after he began to experience a sequence of unexplained changes in behavior and personality. A gifted technology pioneer, Lee co-founded Cloudflare, a company dedicated to making the Internet safer, faster and more reliable.
"As a care partner for a loved one with FTD, it's important for me to do what I can to make a difference for those living with this disease, and for the family and friends supporting them," Holloway said. "By joining the AFTD Board, I can now dedicate time and energy into helping other families that are emotionally and financially impacted by FTD."
An article in the May 2020 issue of WIRED thoughtfully chronicles the Holloway family's journey with FTD, capturing the impact the disease has had on Lee's own life, as well as that of his loved ones and colleagues.
To honor Lee's legacy, in 2019, Kristin and the Holloway family established The Holloway Fund for Help at Hope at AFTD to help others navigate the challenges of an FTD diagnosis. Donations to the fund will be designated to AFTD's support programs and its research initiatives.
"Knowing the full scope of the struggles families face in having to care for a loved one with FTD, our goal with this fund is to help others as they navigate the challenging road ahead," Holloway said.
With more than 10 years of experience as a communications strategist for high-growth technology companies, Holloway's expertise adds to that of the like-minded professionals, business leaders and philanthropists providing Board leadership for AFTD. Her involvement with the organization and passion for helping others in this journey will be instrumental in AFTD's work to raise awareness, a crucial step toward bringing about compassionate care, effective support, and a future free of FTD.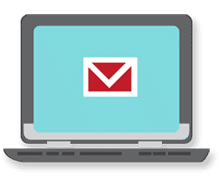 Sign up now and stay on top of the latest with our newsletter, event alerts, and more…