Cloudflare Co-Founder, Who Is Living with FTD, Profiled in WIRED
Lee Holloway, the young co-founder of the internet-security company Cloudflare who is living with behavioral variant FTD (bvFTD), is the subject of a feature article published April 15 in WIRED.
The article, written by senior editor Sandra Upson, describes the 38-year-old Holloway as Cloudflare's "resident genius," responsible for laying the groundwork for a system that "blocks billions of cyberthreats per day." The company's IPO in September 2019 raised $525 million.
But Holloway's behavior became increasingly disengaged at work, and he left the company he helped to build in 2016. Upson chronicles Holloway's increasing detachment. When his wife, Kristin, went into labor, an ordeal that ended up taking two days, he slept through most of it. Kristin suspected that he was depressed, or perhaps experiencing PTSD from a recent heart surgery.
In March 2017, the Holloways visited a neurologist, who seemed skeptical that the "young, healthy, and communicative" Lee had a neurological issue, Upson writes. But an MRI revealed atrophy in his brain. A subsequent visit to the UCSF Memory and Aging Center at the University of California, San Francisco, resulted in a diagnosis of bvFTD.
The article thoughtfully chronicles Lee's journey to present — capturing the impact FTD has had on his own life, and the lives of his family members and colleagues. Read the full article, which will appear in the May 2020 issue of WIRED, here.
To honor Lee's legacy, in 2019, Kristin and the Holloway family established The Holloway Fund for Help and Hope in Honor of Lee Holloway at AFTD, designated 50% to AFTD's support programs, and 50% to research.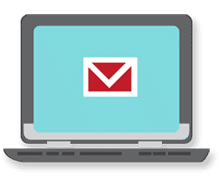 Sign up now and stay on top of the latest with our newsletter, event alerts, and more…