Champion Race Car Driver Sir Jackie Stewart Shares Wife's FTD Journey
In an interview with the Daily Record, the three-time Formula One champion Sir Jackie Stewart speaks to his wife's journey with FTD and shares the challenges they have faced due to the COVID-19 pandemic.
His wife, Helen, was diagnosed with FTD in 2014 and is now in a wheelchair and receives 24-hour care at home. Stewart describes the difficulties he has faced in trying to explain the scope of the pandemic to his wife, who experiences short-term memory loss and questions why they must stay home, as well as her confusion surrounding increased physical distancing.
FTD is "a very cruel illness for the person diagnosed and perhaps even more painful for the family because they see somebody they love being affected by the degradation it creates," he told the Daily Record. "The cost, sadness and frustration is a terrible burden."
He adds that the current pandemic could have an impact on dementia research efforts as governments may have to reallocate funds to cover pitfalls caused by the virus.
"The domino effect it [COVID-19] has had is enormous and it has affected everybody in every country in a way that has never been seen before," he said.
You can read the article here.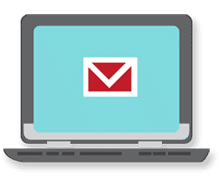 Sign up now and stay on top of the latest with our newsletter, event alerts, and more…