CBS News Follows Up with AFTD Volunteer Whose Husband Had FTD
A CBS News report sheds light on an AFTD volunteer who is fighting back against FTD after losing her 45-year-old husband to the disease in September.
In the report, Lauren Rowans talks about how she is coping with the recent death of her husband Tim, who was formally diagnosed with FTD in 2018. The segment comes in response to an earlier broadcast about the family that aired last spring, when Tim was still alive.
Since her husband's death, Lauren has made it her mission to raise awareness and help other families in their FTD journey. She decided to become an AFTD Ambassador, a newly created volunteer position that works to represent AFTD and build connections on the local level.
In the story, Lauren says that AFTD "provided so much guidance and so many different resources" throughout her family's FTD journey. "I knew fairly early on that I wanted to be involved as much as I could," she added.
The report also shares the story of a second couple touched by FTD who connected with Lauren to help combat the isolation so often present in the disease. You can watch the report and read more about the Rowans' story here.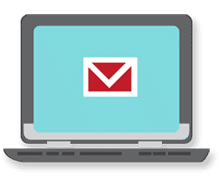 Sign up now and stay on top of the latest with our newsletter, event alerts, and more…