Carol Hall, Acclaimed Musician and Songwriter, Dies of PPA
Carol Hall, a classically trained pianist and successful Broadway composer, died of logopenic primary progressive aphasia (PPA) on October 11. She was 82.
Her obituary in The New York Times confirmed the rare dementia, a form of frontotemporal degeneration, as her cause of death. Logopenic PPA causes gradual impairment of speech and language skills, poor comprehension of complex speeches, and difficulty swallowing.
Hall was born in Abilene, Texas, in 1936 and began playing piano as a child. She debuted as a soloist with the Dallas Symphony Orchestra at the age of 12.
As an adult, Hall wrote the classic song "Jenny Rebecca," made famous by Barbra Streisand. She released two albums herself as a solo artist in the 1960s and '70s.
Hall found success in musical theater and writing music for television. She composed the hit musical The Best Little Whorehouse in Texas, which ran on Broadway for four years and became a successful film starring Dolly Parton. She contributed three songs to the classic children's educational program Free to Be…You and Me and wrote for Sesame Street.
AFTD extends condolences to Hall's family. For more information on logopenic PPA and other forms of FTD, please visit our website.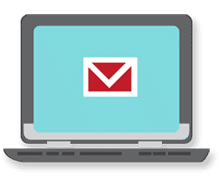 Sign up now and stay on top of the latest with our newsletter, event alerts, and more…