BBC to Air Documentary on Former Rugby Player with Motor Neuron Disease 
The British Broadcasting Corporation (BBC) is set to air a documentary that highlights the experiences of a former professional rugby player who was diagnosed with motor neuron disease (MND).  
Rob Burrow, who played for the Leeds Rhinos, was diagnosed with MND in 2019. When Burrow was diagnosed, he was given a year to live, two at most.  
"I'm a prisoner in my own body, that's the way MND gets you, the lights are on, but no one's home," Burrow said. "I think like you, but my mind doesn't work right. I can't move my body." 
According to BBC host and Burrow family friend Sally Nugent, the film "shares the brutal reality of living with motor neuron disease," and the effects that it has on both Burrow and his family.  
"The documentary is an unflinching look at life through Rob's eyes. We see him fight daily for small victories that we might take for granted," Nugent said. "Every moment with his family is a win for them all. But he is as funny today as he was the first day I met him, when he was just one of the greatest rugby league players of all time. He is still that, and so much more." 
The documentary intimately shares how Burrow spends his days, from attending the sports day at his children's school to watch them in action, to making jokes with his mother using his voice box.  
The special also shows how Burrow's wife, Lindsey, juggles being a care partner, taking care of their children, and working for the British National Health Service as a physiotherapist. The documentary additionally highlights how Burrow's parents, Geoff and Irene, serve as care partners to help Lindsey and Rob.  
The documentary, Rob Burrow: Living with MND, will premiere on October 18.  
If you are interested in other stories shared by care partners and people with FTD, you can read an interview with Raynor Winn, care partner author of The Salt Path, and her husband Moth, who was diagnosed with corticobasal degeneration (CBD), and how the couple embarked on a 600-plus-mile hike after losing their home.  
You can also visit AFTD's page for recommended reading and viewing.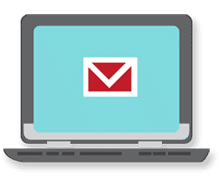 Sign up now and stay on top of the latest with our newsletter, event alerts, and more…