Australian Couple Share their FTD Story for World FTD Awareness Week 2021
Mark Ferguson and his wife Jill, who is living with primary progressive aphasia (PPA), shared their story of being impacted by FTD with their local FTD research clinic.
The FRONTIER FTD Research Clinic, part of the University of Sydney's Brain and Mind Centre, spotlighted the Ferguson's story of how they learned of Jill's PPA diagnosis for World FTD Awareness Week. In 2012, Mark said he began noticing changes in Jill's speech. After a series of doctor's visits, misdiagnoses, and a complete removal of Jill's thyroid, the couple was finally able to get an answer to what was affecting Jill.
"We didn't understand the implications of it," Mark Ferguson said in an article featured on the Brain and Mind Centre's website. "I don't think the medical community is very aware of these diseases, let alone being able to diagnose them.
"Dementia is seen as something that happens to you in old age," he added. "PPA is just not heard of."
To help researchers better understand FTD, Jill became a research participant of the FRONTIER FTD Research clinic. The couple documented what their life now looks like since Jill's diagnosis in this video published on FRONTIER's YouTube channel. In the video, Mark describes the challenges of arriving at Jill's diagnosis, managing her PPA symptoms, and ways the couple find joy amid the FTD journey.
Professor Olivier Piguet, director of FRONTIER, underscored the burdensome journey many families can face when it comes to confirming an FTD diagnosis.
"For Alzheimer's disease, the average time from symptom onset to diagnosis is 18 months to two years. For FTD, it's double, so people are managing for a long time without proper support and management," Piguet said.
Dr. Piguet, along with other researchers, healthcare professionals, and families affected by FTD, took part in a Global Conversation on FTD video to mark World FTD Awareness Week 2021. AFTD partnered with the international coalition World FTD United to produce the Global Conversation video, premiering on the World FTD United website on Saturday, Oct. 2. The special video includes vital information and perspectives from across the global FTD community.
Read the full Brain and Mind Centre article here.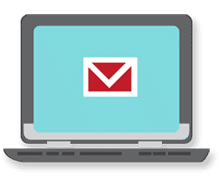 Sign up now and stay on top of the latest with our newsletter, event alerts, and more…