"Atlantic" Magazine Highlights Person Diagnosed with FTD
An article published in The Atlantic details the lives of persons diagnosed with dementia amid the COVID-19 pandemic, including one man diagnosed with FTD, and how the pandemic is impacting their health and lives.  
The article, published March 24, tells Joe Licata's story of his rapid decline in performing independent tasks, his difficulties with impulse control, and his increase in disorientation since being isolated in his home with his wife, Margaret. Licata, 79, has been living with primary progressive aphasia since his early 70s.  
Since the COVID-19 lockdown began last March, the Licatas have ceased going to their local dementia resources center that provides Joe with engaging activities and connects Margaret with support groups of other women whose husbands are experiencing the affects of dementia.  
"We came to pick up our husbands and they said, 'This is the last day. The county gave the notice we have to shut down,'" Margaret told The Atlantic. "I would say soon after, the behavior started. It hasn't stopped since." 
As Margaret does her best to care for her husband of 52 years, she said she feels like the pandemic has "robbed" her of her time with Joe.  
"Both Joe and I have suffered," Margaret Licata said in the article. "I like to say we were robbed of this past year. We are not getting younger, so a loss to us at this stage of life is enormous." 
For more information on how to manage FTD during the pandemic, read AFTD's COVID-19 and FTD resources page here.
Read the full The Atlantic article here.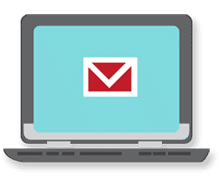 Sign up now and stay on top of the latest with our newsletter, event alerts, and more…