Arizona Family Speaks to Challenges of Facing FTD
An Arizona man living with FTD is the focus of a recent NBC News segment about what it calls a "devastating and mysterious" disease that impacts families in the prime of their lives.
The segment shares the journey of Rob Knight, who is living with FTD at age 55. His wife Wendy and two daughters talk about the symptoms and challenges of an FTD diagnosis, emphasizing that the disease is often misdiagnosed. Knight's doctor also shares information about FTD and its effects on the brain, using brain scans to demonstrate disease progression.
In sharing the family's experience, Wendy said she hopes to raise FTD awareness and bring more certainty to others on this journey. She also hopes Rob's decision to donate his brain to research will help to make a difference.
"Had I known what I know now, I would've had that conversation of how much you're loved," she says in the video. "The hardest part is they're gone. They slip away before anybody can grasp it, and they're gone before you get to say goodbye."
You can watch the video and read more here.
The accompanying article notes that FTD is an "uncommon disease," with an estimated 60,000 cases diagnosed in the United States. But this is likely a significant undercount, as FTD is often too little recognized by health professionals and can be misdiagnosed. Broader general awareness is important to achieving correct diagnoses — spreading awareness of rare diseases such as FTD is the goal of Rare Disease Day, held annually on the last day of February.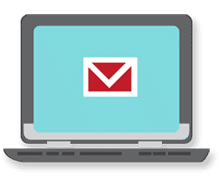 Sign up now and stay on top of the latest with our newsletter, event alerts, and more…