Applying Palliative Care Approaches
Partners in FTD Care, Winter 2020
Download the full issue (pdf)
Palliative care has its roots in hospice care, which emerged in the 1960s and largely focused on the needs of cancer patients.1 In 1990, the World Health Organization recognized palliative care as a distinct specialty focused on relieving suffering and improving quality of life for people with life-limiting illnesses or serious injuries. It identified the goals of palliative care as "the prevention, assessment, and multidisciplinary treatment of physical, spiritual, and psychological problems."2 Over the last 10 to 15 years, advocates have worked to make physicians aware that palliative care skills—such as effective doctorpatient communication and the management of distressing symptoms throughout an illness, not just at life's end—complement the care persons diagnosed are already receiving.
The needs of people with FTD and their families are not those that palliative care typically addresses. Notably, control of physical pain is not the most pressing need in FTD. But the principles of palliative care nevertheless point toward valuable opportunities to improve FTD care. The following scenarios show how palliative approaches can help manage some of the distressing situations that arise in FTD:
Many people undergo a lengthy period of uncertainty before receiving an FTD diagnosis. Palliative care can help them and their family to process the stress and other emotions that accompany this period, and to adjust to the diagnosis. Education, support, and clarification of goals can help families identify a holistic and individual- and family-tailored approach to life with FTD.
People with FTD may experience compulsive behaviors and impaired judgment and decision-making. These changes do not respond to medication, but can be managed with environmental changes: limiting access to the computer, phone or bank accounts; removing guns, power tools or other potential risks; preventing the person with FTD from driving. For families, taking these actions can be distressing; palliative care principles can help facilitate difficult interventions.
As the disease progresses, families may face questions and decisions around routine diagnostic tests: Do the benefits of these procedures outweigh the confusion or stress they can cause in the person diagnosed? Palliative care team members can help family members understand the rationale for specific tests; consider them in light of their personal values, goals, and needs; and facilitate discussion with medical providers.
The choice of whether to continue or stop treatment for co-occurring medical conditions, such as diabetes, can be a vexing one. With the help of the palliative care team a family can have extended conversations and support around treatment decisions. One family may choose to forgo diabetes treatment as their loved one's FTD reaches its late stage. Another may choose to continue with oral medication, limiting food intake and structuring daily exercise despite resistance.
As swallowing difficulties develop, a person with FTD may cough when drinking liquid, which increases risk of aspiration and can be troubling to their family members. Pre-thickened beverages, including coffee and tea, are available and can be helpful, but some people with swallowing difficulties may find them unappealing and unpalatable. A palliative approach might suggest permission to drink regular liquids through a straw, despite the increased aspiration risk.
Emergent medical issues—for example, surgery following a fall or accident, or rapid decline due to aspiration pneumonia or infection—may necessitate unexpected decisions around end-of-life care. Palliative care professionals can provide guidance and support for the family to make choices based on the preferences established by the person and the family's cultural values and goals of care.
1 Ruder, Debra Bradley. "From Speciality to Shortage." March-April 2015, www.harvardmagazine.com, Harvard Magazine.
2 "Palliative Care, Yesterday and Today." University of Pittsburgh Medical Center Palliative and Supportive Institute, 2014.
See also: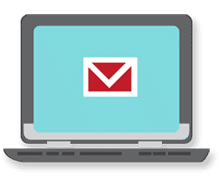 Sign up now and stay on top of the latest with our newsletter, event alerts, and more…