Alzheimer's and Dementia Journal Focuses on FTD
The medical journal Alzheimer's and Dementia includes a special topic section dedicated entirely to FTD research articles in its January 2020 issue, published online January 8.
The collection of articles describes the work of two natural history studies of FTD, Advancing Research and Treatment for Frontotemporal Lobar Degeneration (ARTFL) and Longitudinal Evaluation of Familial Frontotemporal Dementia Subjects (LEFFTDS). The National Institutes of Health awarded a significant grant to combine the research efforts in the spring, forming the ALLFTD research network, of which AFTD is a partner.
Drs. Adam Boxer and Howard Rosen, of the University of California, lead the ARTFL study, and Dr. Bradley Boeve, of the Mayo Clinic in Minnesota, is the head of LEFFTDS. Drs. Rosen and Boeve are members of the AFTD Medical Advisory Council.
The highlighted research includes a review of recent findings from the ARTFL and LEFFTDS studies along with other publications describing the natural history of familial FTD. Researchers suggest familial FTD appears to show increasing rates of change as disease severity increases, and that biomarker measurements may predict symptom onset. These studies – some published, some still emerging – are producing important data on the natural history of familial FTD that will be crucial for planning disease-modifying therapeutic trials.
Another article reports the findings of an in-depth genetic screening of participants enrolled in the ARTFL and LEFFTDS studies, representing a large series of North American sporadic and familial FTD cases. The data and samples collected, which are available to interested researchers worldwide, provide a framework for future research, and will contribute to more standardized diagnostic criteria and facilitate the planning of therapeutic trials in familial FTD.
The journal also highlights the resulting report of AFTD's 2018 Frontotemporal Degeneration Treatment Study Group (FTSG), an annual conference convening FTD researchers, funders, and regulators to discuss advances in the clinical science of FTD. The article identifies the challenges that exist for conducting clinical trials in FTD, and provides a framework for the future of such trials.
The featured research also includes new findings that a physically and mentally active lifestyle could help slow the progression of FTD, even in people with a genetic predisposition to the disease. The study received immediate and notable attention from media outlets, including CNN.
"These are seminal papers advancing our understanding of FTD and represent not only the work of our clinical experts but all of the persons diagnosed and their caregivers who enrolled and agreed to participate in research," said AFTD Scientific Director Nadine Tatton.
The papers are openly accessible online.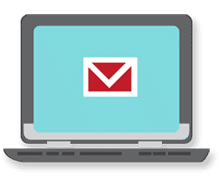 Sign up now and stay on top of the latest with our newsletter, event alerts, and more…