ALS Awareness Month: Understanding an ALS with FTD Diagnosis
May is ALS Awareness Month, a time to raise awareness about amyotrophic lateral sclerosis (ALS), and during this month, AFTD is raising awareness around an ALS with FTD diagnosis.
ALS and FTD share an overlapping disease pathology. The C9orf72 gene is the most common gene that causes familial FTD, ALS, and ALS with FTD. As many as half of those with ALS exhibit behavioral changes or a decline in language skills similar to persons with behavioral variant FTD or primary progressive aphasia. Research asserts that up to 30 percent of people diagnosed with FTD develop motor symptoms consist with ALS. Persons with an FTD-ALS diagnosis usually experience a rapid decline in both physical and cognitive abilities. The course of ALS with FTD may run as quickly as 2 to 3 years, as opposed to the 5-to-10-year course more commonly seen for other forms of FTD.
To aid in the discovery of biomarkers and viable treatments for ALS and FTD, AFTD partnered with Target ALS in 2020 to fund six collaborative projects aimed at assessing promising potential ways to detect — and therapeutic strategies to address — ALS/ FTD pathology.
By joining forces, Target ALS and AFTD have leveraged the combined expertise of researchers in two fields, fueling collaboration in support of the most promising ideas. These projects will inform, and potentially result in, both viable treatments and the biomarkers critically needed to enable accurate diagnosis and measure disease progression.
AFTD CEO Susan L-J Dickinson, MSGC, discussed FTD and its connection to ALS during an interview conducted at the 2022 Target ALS Annual Meeting, held May 3-5 in Cambridge, Massachusetts.
"Half of people with FTD share the same exact pathology as those with ALS," she said, "and the most common genetic mutation that causes familial FTD is the most common genetic variation that causes familial ALS.
"There's a growing understanding or belief that ALS and FTD are actually in many ways the same disease, along the same spectrum," she added, the difference being that each disease targets a different area of the nervous system (the frontal and temporal lobes of the brain in FTD, and motor neurons in ALS).
The Spring 2018 issue of AFTD's Partners in FTD Care newsletter includes an in-depth clinical look into ALS with FTD as well as additional information on the genetic components of the dual diagnosis. The issue also offers a first-person account of a caregiver's perspective of caring for their loved one who lived with FTD-ALS.
Additionally, this AFTD webinar from 2019 presented by Beth Rush, PhD, ABPP, of the Mayo Clinic in Florida provides an comprehensive look at the ALS-FTD overlap experience. Dr. Rush's presentation examines ideal approaches for monitoring and responding to symptoms over time.
For more information on ALS with FTD, click here.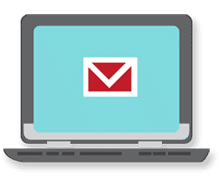 Sign up now and stay on top of the latest with our newsletter, event alerts, and more…