AFTD's HelpLine: A Vital Resource for Families Facing FTD
Since 2005, AFTD's HelpLine has been an essential source of support and information for persons living with FTD, their care partners and caregivers, and healthcare professionals who want to better understand the disease.
The only FTD-focused helpline available in the U.S., the AFTD HelpLine is a free service available by dialing 866-507-7222 or by emailing info@theaftd.org. Through the HelpLine, AFTD staff provide the most current, accurate, and professionally vetted information about FTD, guidance about managing symptoms, ways to access local (as well as national) resources and services, and advice on navigating life with the disease.
Once staffed entirely by volunteer AFTD Board members, the HelpLine is today managed by AFTD's dedicated HelpLine team: HelpLine Manager Stephanie Quigley, MSW, LSW, CDP; HelpLine Specialist Ann Schoonover, MSW, LSW; and HelpLine Advisor Josephare Joseph, MSW. They ensure that each HelpLine inquiry receives an individualized, supportive, and timely response. "We do our best to be supportive and offer empathy while providing the most useful information possible based on each person's circumstances," Joseph said.
In 2021, the HelpLine responded to more than 2,300 inquiries. The HelpLine team aims to answer all calls or emails within 24 hours after being received by HelpLine staff. The HelpLine has now implemented translation services containing more than 200 languages such as Hindi, Spanish, and Mandarin.
No matter where an individual is along the FTD journey, the HelpLine can be a vital resource. "We receive calls and emails from families throughout the journey, including those concerned about changes they are seeing in themselves or a loved one, those facing a new diagnosis, navigating the late stages of FTD as well as questions after a loved one has passed," Schoonover noted.
Joseph added that the HelpLine is "an open door and can be the first step in learning more about the disease."
The HelpLine is also available for those in need of emotional support and assistance with managing care. Respondents can be connected to local support groups, receive information on facility care options, and learn about additional support services.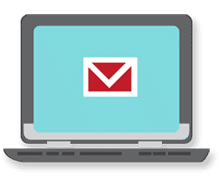 Sign up now and stay on top of the latest with our newsletter, event alerts, and more…