AFTD Webinar: Person-Centered Care for Corticobasal Syndrome and Progressive Supranuclear Palsy
Corticobasal syndrome (CBS) and progressive supranuclear palsy (PSP) are FTD disorders that primarily affect movement and are sometimes called atypical parkinsonism. But how do these two disorders compare, both to each other and to Parkinson's disease? In this webinar aimed at nurses, social workers, and other healthcare professionals, we provide an overview of common CBS and PSP symptoms (and highlight available treatments for them), explain how both disorders differ from Parkinson's, and highlight effective person-centered approaches to support persons diagnosed and family caregivers.
Viewers will be able to:
List two common symptoms specific to each of the disorders, CBS and PSP.
Recognize two common treatments to manage disease symptoms.
Describe three approaches that are effective to support patients and families.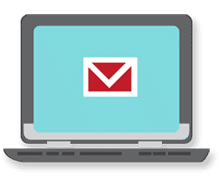 Sign up now and stay on top of the latest with our newsletter, event alerts, and more…