AFTD Webinar: Clinical Trials and Beyond — What Do I Need to Know about Types of FTD Research?
When people choose to participate in FTD research, scientists are able to gain a clearer understanding of this disease as they seek effective treatments. Taking that first step can be overwhelming. This Perspectives in FTD Research webinar, presented jointly by AFTD and the FTD Disorders Registry, aims to explains FTD research by describing the different types of studies and sharing what is important to know before you participate.
Elizabeth Finger, MD, of Western University, walks you through research study types such as clinical trials, non-pharmacological interventions, and natural history studies. Representatives from AFTD and the FTD Registry address safety and privacy concerns and provide information about how you can get involved in advancing FTD science.
This webinar will teach you how to:
Identify different types of FTD research opportunities.
Appreciate how privacy, safety, and personal information are protected in research.
Recognize motivators for participating in research.
Obtain key questions to ask when deciding to participate in research.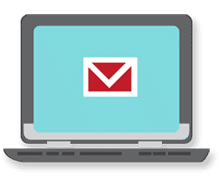 Sign up now and stay on top of the latest with our newsletter, event alerts, and more…