AFTD Volunteer Living with PPA Interviewed on "Rodger That" Podcast
AFTD volunteer Jennifer Lee discussed how her life has changed since being diagnosed with primary progressive aphasia (PPA) on the Rodger That podcast.  
In the 30-minute episode entitled "Living with Frontotemporal Dementia: Jennifer Lee," Lee, 44, recalled noticing her FTD-related symptoms a year before receiving her diagnosis when she began falling behind at work.  
"I would come to a meeting and not be prepared," the former high school English teacher and media specialist said. "That was something I had ever done in the past. I would get to work, and I would look at my computer and it was like I had never seen it before," Lee shared during the episode.  
Lee shared with the Rodger That hosts how she found ways to regain hope after her diagnosis made her feel lost. She discussed being an AFTD volunteer, including taking part in the 2020 #FTDHotShotChallenge, a grassroots awareness and fundraising campaign organized by AFTD volunteers. She was also featured in a New York Times AFTD awareness ad last October.  
In March, Lee participated as a panelist in the Externally Led Patient-Focused Drug Development meeting focused on FTD. She and others who have been affected by FTD shared their direct experiences with representatives from the U.S. Food and Drug Administration (FDA).  
"I decided that the more active I am, the more I worked for awareness, and the more I try to spread a message…I leave a legacy for my children so that they know that even when something bad happens, you have to keep moving," Lee said.  
Listen to Jennifer Lee's full episode of the Rodger That podcast here.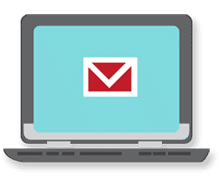 Sign up now and stay on top of the latest with our newsletter, event alerts, and more…