AFTD Seeks Senior Director of Scientific Initiatives
AFTD seeks qualified candidates for the new position of Senior Director of Scientific Initiatives (SDSI). As a key member of AFTD's senior staff, the SDSI will inform organizational strategy and oversee research programs, while personally leading corporate research partnerships and implementation of AFTD's agenda in the clinical science space.
Appropriate candidates will bring expertise in clinical neuroscience and industry relations—areas that complement our team's strengths in basic science, translational research, grants management, and registry science and operations.
The position will be located at our headquarters in the Philadelphia area, and will also work closely with the staff of the FTD Disorders Registry based outside the area.
Click here to review the full job description. Interested candidates should contact Jeff Goodell or Mark Benmoise at Korn Ferry.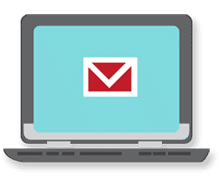 Sign up now and stay on top of the latest with our newsletter, event alerts, and more…