AFTD Recognizes Volunteers with First Volunteer Appreciation Dinner
On May 2 in Los Angeles, AFTD hosted its first Volunteer Appreciation Dinner. AFTD CEO Susan Dickinson and Volunteer Manager Kerri Keane joined several other AFTD staff members to recognize and thank all of the volunteers who helped to make a difference this past year in our shared mission to find help and share hope.
With more than 60 volunteers in attendance, the dinner gave our volunteer community the opportunity to meet and connect with fellow volunteers, to spend time with staff, and to simply enjoy a fun evening.
The event included a presentation by Kerri, in which she highlighted some volunteer accomplishments from the past year, including:
62% of the volunteers at dinner had participated in at least two types of volunteer activities, providing valuable and varied contributions toward our mission.
In the past year, 36 volunteers represented AFTD at 47 table settings, reaching more than 18,000 people (a 260% increase from last year!). Table settings let volunteers represent AFTD at community events and conferences, introducing FTD and sharing AFTD information with various audiences, many of whom are learning about FTD for the first time.
AFTD Meet & Greets reached over 140 people. Meet & Greets are opportunities for volunteers to plan and facilitate informal gatherings to bring together people whose lives have been touched by FTD.
101 support group volunteers created a supportive space for hundreds of care partners monthly.
Last year was the most successful to date for our Grassroots Events Program, with volunteers raising over $640,000!
The number of volunteers who went through our orientation more than doubled, from 27 to 59.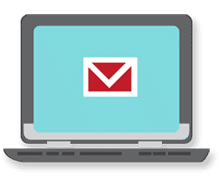 Sign up now and stay on top of the latest with our newsletter, event alerts, and more…